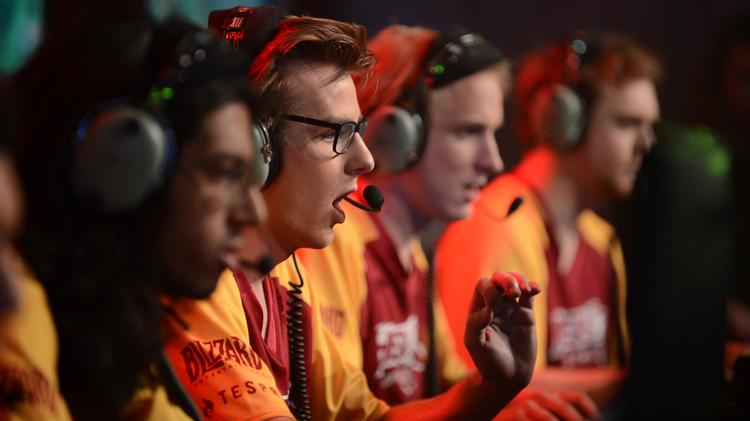 "Facebook provides a great opportunity to offer this experience to new viewers around the globe and with a new level of engagement," said Blizzard's college eSports lead Adam Rosen. "We were very happy with the two years spent working with ESPN on the program and look forward to another great year with Facebook."
"Facebook provides a great opportunity to offer this experience to new viewers around the globe and with a new level of engagement," said Blizzard's college eSports lead Adam Rosen. "We were very happy with the two years spent working with ESPN on the program and look forward to another great year with Facebook."
A Facebook spokesperson said the social media site will enable viewers to engage with each other around the world in real time in addition to providing statistics, team and player profiles.
Heroes of the Dorm is structured like the NCAA basketball season. The regular season, or group play, happens on the last two weekends of February and the first weekend of March. Regional competition takes place March 4-9 to narrow the field to 64 five-player teams, the same number as the NCAA tournament.
At that point teams are put into a single-elimination bracket that leads to the "Heroic Four" and national championship, both played on April 8.
College students have begun registering for this year's competition, which was won in 2015 by UC Berkeley and last year by Arizona State. This year's tournament includes $500,000 in scholarships and prizes.
Source: http://www.bizjournals.com/sanjose/news/2017/01/26/esports-new-deal-facebook-takes-over-from-espn2.html
Tags: #smallcapstocks, $TSXV, CSE, eGambling, esports, League of Legends, otc