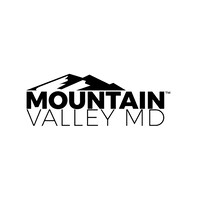 Mountain Valley MD Holdings Inc. (the "Company" or "MVMD") (CSE: MVMD) (FRA: 20MP) (OTCQB: MVMDF) is pleased to announce it is commencing husbandry animal trials under the supervision of The People's Republic of Bangladesh's Ministry of Fisheries & Livestock for the Company's injectable solubilized Ivermectin technology, Ivectosol™ 1%.
"We are very excited to be welcoming Mountain Valley MD to The People's Republic of Bangladesh and are proud that they have selected our country for important research projects and as a key production hub for its solubilized Ivectosol™ 1% product," stated Bangladesh's Foreign Minister H.E. Dr. A. K. Abdul Momen, M.P.
MVMD is working with its local partner R&G Group inside Bangladesh to quickly advance its research and development, and manufacturing capabilities inside the country.
MVMD's Ivectosol™ 1%, a fully solubilized form of the anti-parasitic drug Ivermectin, will be tested in cattle, goat and poultry under the supervision of the Bangladesh Government's approved and authorized laboratories and research institutes. The tests will be conducted by way of intra-muscular needleless injection of Ivectosol™ 1% in an effort to demonstrate superior pharmacokinetics in terms of CMAX (peak serum concentration that a drug achieves) and AUC (area under the curve) with advanced drug withdrawal time control, versus current commercially available forms.
The trials are scheduled to commence in early April, 2021 and are anticipated to take 30 days. The trial results are scheduled to be reviewed and approved by the Ministry of Fisheries & Livestock and Ministry of Health and will enable the Company to advance against immediate commercialization opportunities. The Company is finalizing production supply agreements with key Bangladesh pharmaceutical partners to produce its Ivectosol™ 1% for use and distribution throughout Bangladesh and as a production hub for broader global distribution. The production scheduling and pricing are currently being finalized under non-disclosure agreement ("NDA"), including securing the sufficient Ivermectin Active Pharmaceutical Ingredient ("API") quantity for anticipated global demand.
"We've been extremely impressed by the speed and pace with which the Government of the People's Republic of Bangladesh continues to provide our teams with incredible support for the testing and preparedness of an accelerated commercialization pathway for Ivectosol™ 1%," stated Dennis Hancock, President and CEO of Mountain Valley MD.  "Our pharmaceutical partners are both FDA and EU compliant and support our broader objectives to scale for global production.  Securing top quality manufacturing within a competitive cost structure is critical to align with one of the core tenets of MVMD's mission to ensure accessibility to our technology for even the most disadvantaged nations."
Read More: https://agoracom.com/ir/MountainValleyMD/forums/discussion/topics/757425-mountain-valley-md-commencing-trials-in-bangladesh-striking-pharmaceutical-production-agreements/messages/2308370#message
Tags: Adjuvant, ColdChain, coronavirus, Cure, Disease, Dose, india, Ivermectin, Vaccine