Agoracom Blog Home
Posts Tagged 'Cure'
Posted by
at 8:47 AM on Tuesday, April 20th, 2021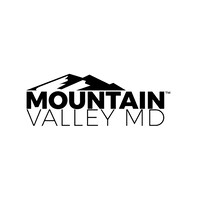 Mountain Valley MD Holdings Inc. (the "Company" or "MVMD") (CSE: MVMD) (FRA:20MP) (OTCQB: MVMDF) is pleased to announce that it is proceeding with the application for the listing of its shares for trading on the TSX Venture Exchange ("TSXV").  The Company's board of directors has approved the move and the Company intends to submit an application to the TSXV this week.
"We believe that pursuing a listing on the TSX-V is a great step for Mountain Valley MD Holdings Inc. and will provide increased liquidity and trading capabilities in MVMD's common shares for both institutional and retail investors," stated Dennis Hancock, President and CEO of Mountain Valley MD. "This is a significant part of our efforts to broaden our appeal to a larger shareholder base and continue to raise the Company's profile among the North American investment community."
Completion of the listing on the TSXV is subject to the satisfaction of listing requirements and the approval of the TSXV. In the meantime, MVMD's shares will continue to trade on the Canadian Securities Exchange under the ticker symbol "MVMD". Further updates will be provided as they become available.
ABOUT MOUNTAIN VALLEY MD HOLDINGS INC
Mountain Valley MD is building a world-class biotech and life sciences company organization centred around the implementation of its patented Quicksome™ oral drug formulation and delivery technologies and its Quicksol™ solubilization technology for macrocyclic lactones, to innovate industry leading products that are sought out globally.
MVMD's proposition for delivering Quicksome™ formulations that have rapid onset, high bioavailability, low variability and precision dosing is core to the Company's success across key health and wellness categories. Consistent with its vision towards "Helping People Live Their Best Life", MVMD applies its Quicksome™ and Quicksol™ technologies to its ground-breaking work for advanced delivery of vaccines and pharmaceutical drugs as well as the development of products for pain management, weight loss, energy, focus, sleep, anxiety, and more.
The Company's patented Quicksome™ desiccation technology utilizes advanced liposomes and other stabilizing molecules to encapsulate and formulate active ingredients into highly efficient product formats that are consumed orally.  The result is a new generation of product formulations that are capable of delivering vaccines, drugs and nutraceuticals into the body faster, with greater impact, efficiency and accuracy. 
Read More: https://agoracom.com/ir/MountainValleyMD/forums/discussion/topics/759352-mountain-valley-md-holdings-inc-proceeding-with-application-to-list-on-the-tsx-venture-exchange/messages/2312668#message