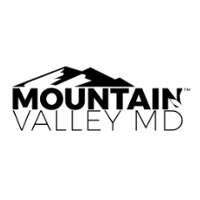 Mountain Valley MD Holdings Inc. (the "Company" or "MVMD") (CSE: MVMD) (FRA: 20MP) (OTCQB: MVMDF) is pleased to announce it has contracted Camargo Pharmaceutical Services, LLC ("Camargo") to provide regulatory consulting services to support MVMD's pursuit of U.S. Food and Drug Administration (FDA) approval of its novel Ivectosol™ rapid dissolve oral format.
Camargo is recognized as one of the most experienced global organizations who specialize in drug and combination device product development and approval utilizing the regulatory pathway provided for in Section 505(b)(2) of the US Federal Food, Drug, and Cosmetic Act. Over the last decade, Camargo has established a leading track record with 505(b)(2) investigational new drug ("IND") and new drug applications ("NDA" preparations and submissions, including participation in more than 1100 Agency meetings and more than 200 FDA NDA and ANDA (Abbreviated New Drug Applications) approvals.
"After successful pre-clinical studies of our novel solubilized Ivectosol™ sublingual in our pre-clinical trials, this is a critical next step in the approval process to support our human application objectives," stated Mike Farber, Director of Life Sciences at Mountain Valley MD. "Camargo will be a great partner to accelerate our efforts for the initial pre-IND presentation to the FDA outlining Ivermectin's prior usage history and extensive safety record for the FDA's assessment and approval pathway."
The 505(b)(2) new drug application is one of three U.S. Food and Drug Administration drug approval pathways and represents an appealing regulatory strategy by way of helping to avoid unnecessary duplication of studies already performed on a previously approved drug. The Company believes the 505(b)(2) pathway will result in a much less expensive and much faster route to approval, compared with a traditional development pathway, while creating a new, differentiated Ivermectin product with tremendous commercial value.
"Camargo is proud to partner with Mountain Valley MD to advance their novel solubilized Ivermectin sublingual wafer," said Catherine Gatza, PhD, Vice President, Regulatory and Strategy at Camargo. "This program delivers important advantages to the parasitic infection treatment landscape by providing an alternative dosage form."
As previously communicated, MVMD's solubility technology applied to the Ivermectin drug is the only form in the world that uses strictly excipients that are currently approved by the US Food and Drug Administration (FDA), making it a leading candidate for human injection and sublingual applications as well as significantly broader husbandry and companion animal treatments based on its low viscosity.
"The U.S. FDA approval would prove the efficacy and safety of MVMD's Ivectosol™ wafer at one of the highest standards in the world and would assist in facilitating greater access to key global markets in an accelerated capacity," stated Dennis Hancock, President & CEO of Mountain Valley MD.  "The human approval pathway timed with our aggressive pursuit of husbandry applications, is core to making our Ivectosol™ products the number one commercial form of Ivermectin in the world."
Read More: https://agoracom.com/ir/MountainValleyMD/forums/discussion/topics/756473-mountain-valley-md-proceeding-with-fda-505-b-2-pathway-application-for-novel-ivectosol/messages/2306213#message
Tags: Adjuvant, ColdChain, coronavirus, Cure, Disease, Dose, Ivermectin, MVMD