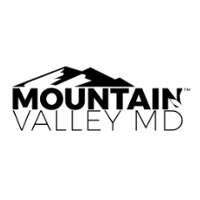 Mountain Valley MD Holdings Inc. (the "Company" or "MVMD") (CSE: MVMD) (FRA: 20MP) (OTCQB: MVMDF) is pleased to announce it is commencing husbandry animal trials with a third-party preclinical contract research organization ("CRO") to validate the superiority of the Company's injectable solubilized Ivermectin technology, Ivectosol™ 1%, versus current commercially available forms to treat a broad category of animal parasites.
MVMD's Ivectosol 1% will be tested in swine and poultry by way of advanced intra-muscular needleless injection to prove superior pharmacokinetics in terms of CMAX (peak serum concentration that a drug achieves) and AUC (area under the curve) with targeted drug withdrawal times within 10 days of administration. Additionally, the study is anticipated to demonstrate superior ease of administration with elimination of typically heavy restraint requirements, elimination of injection pain for the animal, while dramatically reducing the risk of potentially fatal clostridial infection common with traditional injection site penetration from large gauge needles.
"This is a very significant project that will move very quickly and will form the basis for our submissions in new animal drug applications to the Food and Drug Administration," stated Dennis Hancock, President and CEO of Mountain Valley MD. "With our solubilized Ivectosol™1% solution, we will be able to pursue new injectable markets for Ivermectin such as game and poultry that doesn't exist today, opening up tens-of-billions of animal applications globally per year."
The Company's Ivectosol 1% solution uses no harmful organic solvents and is the viscosity of water, which enables novel needleless injector applications. The Company believes the use of needle-free injection systems with a solubilized Ivermectin will deliver significant benefits to livestock and poultry producers, including increased efficacy and elimination of needles that transfer disease and risk of breaking into food supply, improved administration simplicity with reduced labour and safer handling protocols, minimized tissue damage that traditionally negatively impacts yields, and precision dosing that helps to eliminate human error.
Proceeding with the animal trial is part of the Company's plan to pursue the broad husbandry and companion animal markets with its Ivectosol™ 1% technology, focused immediately on cattle, swine and poultry industries with a combined annual consumption market size of more than 67 billion animals.
Additionally, the Company is pleased to announce the introduction of Michel Rondeau, Doctor of Veterinary Medicine, as an advisor who will be overseeing the study and driving global pharmaceutical husbandry applications as part of the ongoing business commercialization of MVMD's technology.
Dr. Rondeau has extensive experience in veterinary research having worked with numerous pharmaceutical companies in animal drug field trials and is credited with co-inventing a global award winning sprayable vaccination device that was acquired by Rhone Poulenc.  Dr. Rondeau has completed an extensive range of research and development projects across a diverse range of husbandry animals including porcine industrial medicine across preventative and curative medicine, nutrition and animal health products and automated feed systems.
Read More: https://agoracom.com/ir/MountainValleyMD/forums/discussion/topics/756293-mountain-valley-md-commencing-husbandry-animal-trials-appoints-seasoned-doctor-of-veterinary-medicine-to-advisory-board/messages/2305890#message
Tags: Adjuvant, ColdChain, coronavirus, Cure, Disease, Dose, Ivermectin, MVMD, otcbb