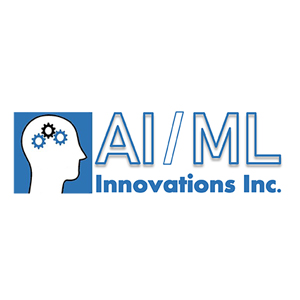 – A realtime, actionable solution using Health Gauge's AI-powered wearables –
TORONTO, ON / April 6, 2021 / AI/ML Innovations Inc. (CSE:AIML), a company committed to acquiring and advancing Artificial Intelligence/Machine Learning technologies that address urgent societal needs, is pleased to announce that its subsidiary, Health Gauge, has developed a strategic partnership with My Viva Plan ("MVP") designed to effectively leverage the two companies' collective strengths and core assets, in order to best serve digital wellness market interests at the enterprise level.
Collectively, Health Gauge and MVP have created and implemented a strategy to address Metabolic Rehabilitation, with a comprehensive program that helps patients with certain chronic illnesses to understand and harness risk factors such as obesity, high blood glucose levels, high blood pressure, and more, thus mitigating the risk of diabetes, heart disease and stroke.
"Following the launch of Health Gauge's comprehensive wearable solution, AIML is positioning to participate in the US$58 billion wearables market in a significant way," said Tim Daniels, Executive Chairman of AI/ML Innovations Inc.
"Additionally, the digital therapeutics market for the rehabilitation of Metabolic Disorder is growing rapidly. Health Gauge's AI-driven digital health monitoring solution, in tandem with MVP's individualized care plans and personal health assessments, which is supported by professional care providers and dieticians, is a uniquely powerful combination poised to disrupt this industry."
Read More: https://agoracom.com/ir/AIMLInnovations/forums/discussion/topics/758566-ai-ml-s-health-gauge-partners-with-my-viva-to-address-metabolic-rehabilitation/messages/2310950#message
Tags: $AIML.ca, $FIRZF, AI, AI/ML, AI/ML Innovations, AIML, Digital Health Wearables, Health Gauge, Machine Learning, My Viva, North Equities, North Equities Corp