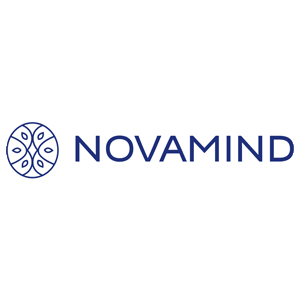 A weekly summary of Novamind news and media, including the announcement of the opening of our fifth location in Draper, Utah.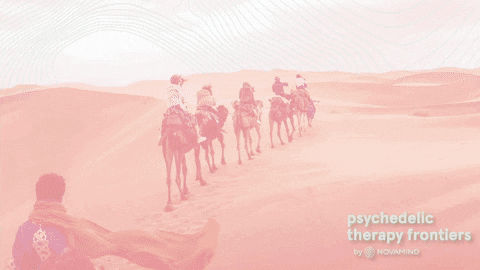 OPINION July 27, 2021
In this episode of the Psychedelic Therapy Frontiers podcast, Dr. Reid Robison, Dr. Steve Thayer, and Derick Moody, discuss the art and science of psychedelic trip-sitting.
Visit us at psychedelictherapyfrontiers.com to learn more, subscribe and catch up on previous episodes you may have missed.
FEATURES July 28, 2021
Gaining insurance coverage for off-label ketamine treatment of depression could help exponentially more people in their healing journeys. Off-label medicine isn't covered by insurance.
"Our health care system does acknowledge and allow us to use medicines off-label. Probably 20 percent or more of all prescriptions are given that way." – Novamind Chief Medical Officer Dr. Reid Robison
Novamind Opens 5th Location Specialized in Integrative Psychiatry for Patients with Treatment-Resistant Conditions
We are pleased to announce the completed the construction of a new clinic focused on integrative psychiatric care and clinical research in Draper, Utah. With the opening of the New Clinic, Novamind is on track to open four new locations in Utah by September 2021, doubling the size of its network to eight clinics.
"We are on a mission to reduce suffering and optimize wellness and are committed to shaping the future of psychedelic medicine in a responsible and accessible way," said Dr. Reid Robison, Novamind's Chief Medical Officer.
July 29, 2021
Back to the future: Psychedelic drugs in psychiatry
In an article for Harvard Health, Peter Grinspoon, MD, covers how psychedelics work, evidence for using psychedelics medicinally and the pros and cons. It's an interesting read given his personal history with psychedelics, which dates back to when he was 14 and reading "Psychedelic Drugs Reconsidered." He remembers the book urging "an open-minded reappraisal about the therapeutic potential of this class of drugs." Anyone involved in psychedelics knows that not all conversations on the topic are open-minded. It's why part of the mission to provide safe, legal access to psychedelics also includes an educational component. The more we can destigmatize psychedelics, the faster we can continue to push the renaissance forward.
Psychedelic trips could soon be part of therapy — here's what those sessions will look like
Have you ever wondered what psychedelic therapy looks like? This article provides an insight into that process. "You don't just get thrown into it," (Jennifer) Mitchell says. "It's not Burning Man or something. It's very thoughtful." And it's something we take very seriously at our Cedar Psychiatry clinics. We recently posted a blog about psychedelics and safety considerations. Read it here.
Follow @novamind_inc on Instagram
For further information, contact:
Bill Mitoulas
Investor Relations
Telephone: +1 (416) 479 9547
Email: [email protected]
Tags: COMPASS PATHWAYS, CSE, Field Trip Health Ltd., ketamine, MDMA, mental health, Psychedelic, psychedelics