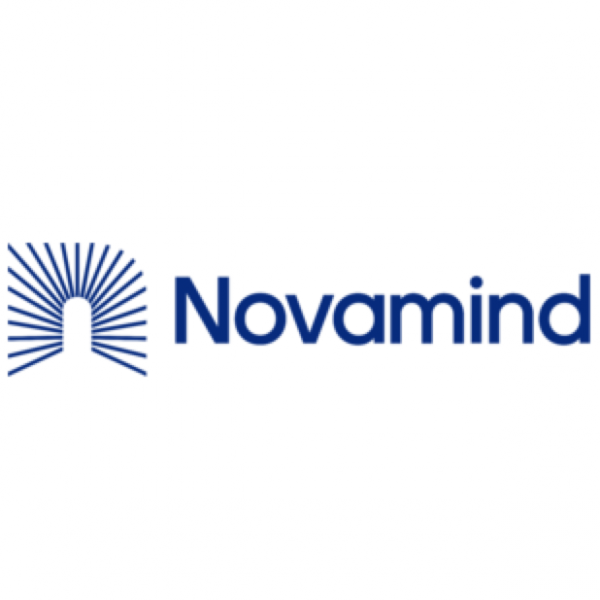 The Roundup
A weekly summary of Novamind news and media
Novamind Closes Arizona Acquisition
We are pleased to announce that, further to our press release dated December 23, 2021, we have closed our acquisition of Arizona-based Foundations for Change, Inc., a mental health practice specialized in ketamine-assisted psychotherapy.
"We're thrilled to welcome the team from Foundations," commented Novamind CEO and Director, Yaron Conforti. "The Acquisition is an exciting opportunity for Novamind to expand the reach of our clinic network, bringing our model for innovative mental healthcare to a new market in Arizona."
With the closing of the Acquisition, Foundations founder Jeff Edelman, MSN, APRN, PMHNP-BC, PMHCNS-BC, assumes the role of Medical Director at the Peoria and Phoenix clinic locations.
Mr. Edelman commented: "Joining Novamind is the right fit for our team and aligns with our mission to provide innovative and compassionate mental healthcare. I would like to thank our patients, partners and community for their ongoing support over the years. We look forward to integrating our team and operations with Novamind and benefiting from its deep expertise and infrastructure as we continue to serve a growing patient population."
Read the full release here.
January 18, 2022
Novamind to Participate in Citi's Psychedelic Drug Video Call Series
We are pleased to announce our participation in Citi's Psychedelic Drug Video Call Series to be held virtually on January 25, 2022.
Neena Bitritto-Garg, Vice President Research Analyst, Biotech, at Citi, will host Novamind's Chief Executive Officer, Yaron Conforti and Chief Medical Officer, Reid Robison, MD, MBA, for a fireside chat at 10:00 AM ET.
"Novamind has an established track record as a leader in commercializing psychedelic medicine and other innovative mental health therapies through a growing network of clinics and hosting an exciting pipeline of clinical trials for major drug developers," said Mr. Conforti. "I look forward to introducing Citi's clients to Novamind and expanding our relationships with a global base of institutional investors."
To register for the call, please contact your Citi representative directly.

January 20, 2022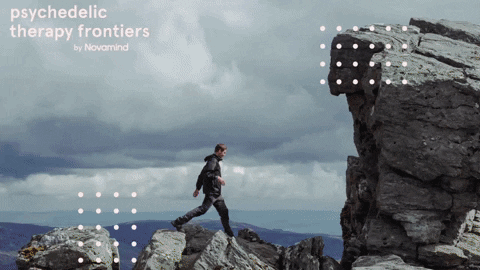 January 18, 2022
In this episode of the Psychedelic Therapy Frontiers podcast, Dr. Steve Thayer and Dr. Reid Robison explore whether or not psychedelic medicine can change your personality. They discuss the following: alter states for altered traits, "ego" and how psychedelic medicine can lead to personality changes, and much more.
Learn more, subscribe and catch up on previous episodes you may have missed at psychedelictherapyfrontiers.com.

Email us questions and feedback at [email protected].
January 14, 2022
In the latest issue of Mental Health Weekly, Chief Medical Officer Dr. Reid Robison discusses the benefits and barriers of psychedelic treatment and weighs in on the progress of MDMA & psilocybin research and legislative activities in the US.
Perceptions on the potential of psilocybin therapy are shifting in the medical community, according to a recent COMPASS Pathways-sponsored survey. "Severe mental illnesses, such as treatment-resistant depression, have affected too many people in society for too long. Physicians are looking for new approaches to accelerate the healing process, particularly for patients for whom current therapies have failed."
A new study by Jay Nair and colleagues from MAPS PBC tries to answer the question of how psychedelic substances will be produced. This is an important step and still, "Many open questions remain about the legal framework that needs to materialize, who will distribute the medicines, and who will be qualified to provide the treatment." Dr. Robison sat down with Mental Health Weekly for similar conversation.
Lucid News' Itzhak Beery explores the role of shamanism in Western medicine. "Some psychotherapists feel pressured to offer this type of healing to their clients, who have heard about these magical treatments and hope for a short cut to relief. Most facilitators do not acknowledge the element of spirit or the unseen world." We've also explored this question (and more) in a previous episode of the Psychedelic Frontiers Podcast. Listen to it again here.
For further information, email us:
[email protected]
We're hiring!
Check out current opportunities to join our growing team.
Was this email forwarded to you?
Subscribe to our weekly newsletter