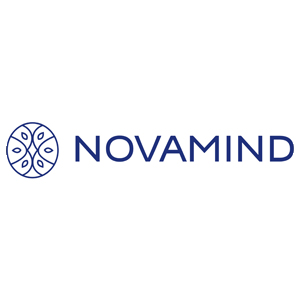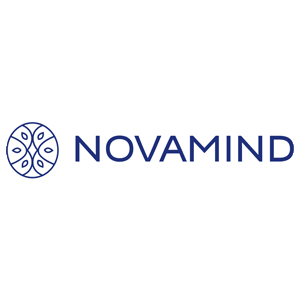 A weekly summary of Novamind news and media, including the announcement of our inclusion in the NYSE Listed AdvisorShares Psychedelics ETF and more.
September 21, 2021
In this episode of the Psychedelic Therapy Frontiers podcast, Dr. Steve Thayer and Dr. Reid Robison are joined by Dr. Paul Thielking. Paul is a psychiatrist, zen practitioner, and Chief Scientific Officer at Novamind. They discuss healthcare provider burnout and other unique challenges of being in the helping/healing professions.
Learn more, subscribe and catch up on previous episodes you may have missed at psychedelictherapyfrontiers.com
Novamind Announces Inclusion in NYSE Listed AdvisorShares Psychedelics ETF​
We are pleased to announce that we have been included in the AdvisorShares Psychedelics ETF trading on the NYSE under the ticker "PSIL" (the "ETF").
PSIL is the first U.S.-listed, actively managed exchange traded fund to deliver dedicated investment exposure to psychedelics. PSIL seeks long-term capital appreciation by investing in the rapidly evolving psychedelics space, offering exposure to companies which the ETF's portfolio manager views as leading the way in this nascent industry. The ETF currently includes 22 psychedelics companies.
"The inclusion of Novamind in the AdvisorShares Psychedelics ETF is an important achievement for our Company," commented Yaron Conforti, CEO and Director of Novamind. "Our clinics and clinical research sites are growing rapidly, and we are pleased to be recognized as a leading company in the emerging psychedelics sector."
Additional information on the ETF can be found here.
September 20, 2021
Novamind to Present at Benzinga Healthcare Conference​
Novamind to be featured in panel discussion on the disruptive potential of psychedelic medicine in mental healthcare
We will participate in the Benzinga Healthcare Small Cap Conference taking place virtually on September 29-30, 2021.
Novamind's CEO and Director, Yaron Conforti, will join a panel of industry leaders for a discussion titled, "Addressing Mental Health through Emerging Therapies" on Thursday, September 30 at 12:35 PM EST.
Following the panel, from 1:15 PM to 1:30 PM EST, Mr. Conforti will deliver a presentation to update investors on the Company's rapidly growing network of psychiatry clinics and clinical research sites focused on psychedelic medicine. A short Q&A session will follow.
For more information about the event and to register for free, visit: www.benzinga.com/events/small-cap/healthcare/
September 23, 2021
Novamind Announces DTC Eligibility for its Common Shares​
We are pleased to announce that our common shares are now eligible for electronic clearing and settlement through the Depository Trust Company ("DTC") in the U.S.
The DTC is a subsidiary of the Depository Trust & Clearing Corporation, a U.S. company that manages the electronic clearing and settlement of publicly traded companies. Securities that are eligible to be electronically cleared and settled through DTC are considered 'DTC eligible'. This electronic method of clearing securities speeds up the receipt of stock and cash and accelerates the settlement process for investors and brokers.
"We are pleased to have become DTC eligible. Investors will benefit from the accelerated settlement process and ability to trade Novamind shares through a wide range of U.S. brokerage firms," said Yaron Conforti, Chief Executive Officer and Director of Novamind. "This is an important step towards increased liquidity for our stock and building a strong presence for Novamind in the U.S. capital markets."
September 24, 2021
Mental Health, With a Side of Psychedelics?
A recap of some of the most promising psychedelic drugs for mental health and some of the trailblazers paving the way for the psychedelic revolution. "Sleep, exercise, therapy and antidepressants are some of the top remedies prescribed to assist the 1 in 4 Americans who struggle with mental health issues. But while these are all critical and effective tools, are they enough?"
Psychedelics Are a Billion-Dollar Business, and No One Can Agree Who Should Control It
Novamind's business model was structured to be drug agnostic. We want to be able to provide the best possible therapies for our clients, regardless of what therapies they end up needing. It's why we're a champion for increasing access to all psychedelics. In this article, Shayla Love covers how those interested in psychedelics are learning to work together for the greater good.
Follow @novamind_inc on Instagram
For further information, email us:
[email protected]
Tags: COMPASS PATHWAYS, CSE, Field Trip Health Ltd., ketamine, MDMA, Psychedelic, Psychedelic Therapy, psychedelics, smallcap