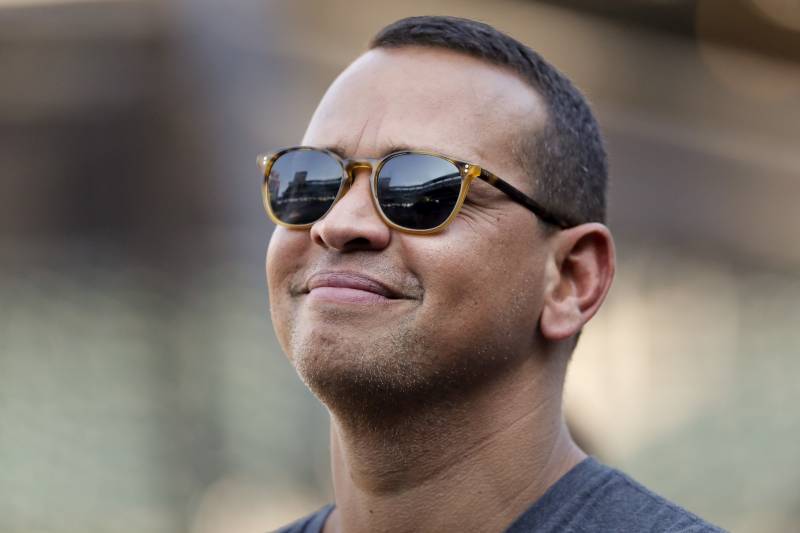 Julie Jacobson/Associated Press
A number of high-profile athletes are reportedly among the investors in NRG Esports.
ESPN.com reported "NRG Esports is in the process of closing a $15 million Series B financing round." Oakland Raiders running back Marshawn Lynch, former New York Yankees star Alex Rodriguez, former New York Giants defensive lineman Michael Strahan and former MLB outfielder Marlon Byrd are some of those who invested
On Thursday, Jacob Wolf of ESPN.com reported "NRG Esports is in the process of closing a $15 million Series B financing round." Oakland Raiders running back Marshawn Lynch, former New York Yankees star Alex Rodriguez, former New York Giants defensive lineman Michael Strahan and former MLB outfielder Marlon Byrd are some of those who invested.
Wolf's report noted Rodriguez previously invested in NRG Esports and will now join the company's board following his latest investment.
NBA Hall of Famer Shaquille O'Neal was among the previous investors in 2016.
In addition to the athletes, Sacramento Kings minority owner Kevin Nagle also invested. There is a natural Kings connection with NRG Esports considering founders Andy Miller and Mark Mastrov own a stake in the team.
In terms of the latest round of investors, Lynch came out of retirement and joined the Raiders this season. Rodriguez last played during the 2016 season for the Yankees, hit 696 career home runs and is currently a broadcaster for Fox. Byrd suited up for 10 different teams during his career and also last played during the 2016 season, while Strahan is a Hall of Famer and current television personality.
Source: http://bleacherreport.com/articles/2735763-marshawn-lynch-alex-rodriguez-among-investors-in-nrg-esports-team
Tags: #mining, #smallcapstocks, $TSXV, CSE, eGambling, egaming, esports