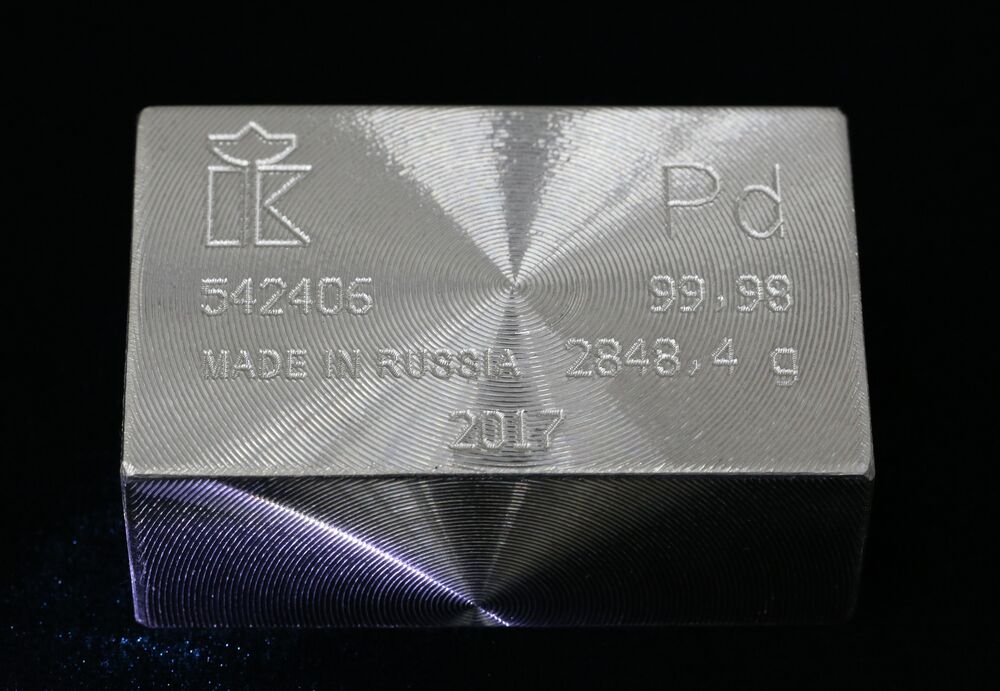 Palladium is within touching distance of a record high amid a looming shortage of the metal used to curb harmful emissions from gasoline-fueled vehicles.
Metal for immediate delivery nudged 0.3 percent lower to $1,096.45 an ounce, just shy of its all-time best of $1,125 in 2001. Metal for March delivery was 0.4 percent lower at $1,090.15 on the New York Mercantile Exchange, still close to the record for the contract hit this week.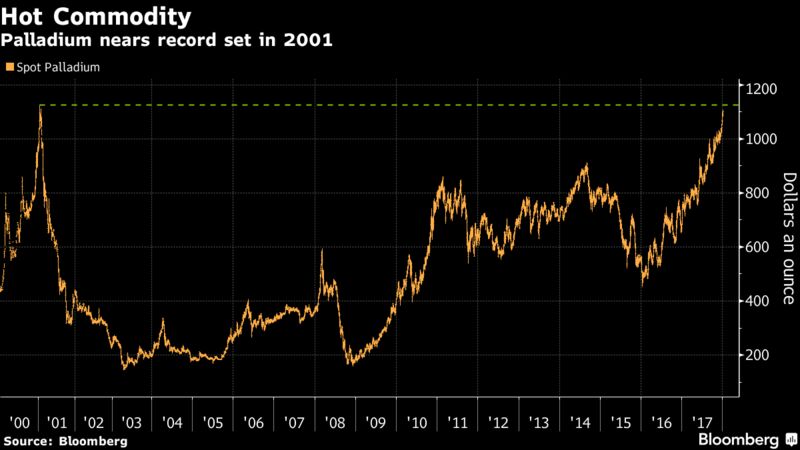 "Prices have continued to rally, building on last year's gains, with investors anticipating that 2018 will be another great year," said Georgette Boele, a currency strategist at ABN Amro Bank NV. "But I'm not that optimistic. For a while already that optimism has been built too much on the recycling of already known positive news."
The metal surged 56 percent last year, among the top-performing commodities, as investors grappled with the possibility of a shortage as demand from the car industry grows, especially in China. The metal is forecast to be in a deficit of about 835,000 ounces this year, according to Citigroup Inc.
The bank expects autocatalyst consumption to continue to rise, breaching 8 million ounces this year, although to some degree offset by sizeable increases in autocatalyst scrap, according to a report last month.
In other precious metals, gold investors will be eyeing U.S. employment data for December due Friday for signs of continued momentum in the world's largest economy. The report is expected to show that nonfarm payrolls rose 190,000 last month, according to a Bloomberg survey.
Spot gold fell 0.4 percent to $1,317.33 an ounce, after rising to $1,326.07 on Thursday, the highest level since Sept. 15. The metal is up for a fourth straight week, the longest stretch since June.
— With assistance by Ranjeetha Pakiam
Source: https://www.bloomberg.com/news/articles/2018-01-05/palladium-builds-on-last-year-s-stellar-gains-to-head-for-record
Tags: #mining, #smallcapstocks, $TSXV, CSE, palladium