EdTech market is expected to touch $1.96 Bn by 2021, with close to 9.6 Mn users, from $247 Mn and over 1.6 Mn users in 2016
New innovative technologies are triggering a wave of transformation in the Indian education and learning sector – both regarding the content and the delivery
By: Anushree Sharma
For long, learning has been administered by traditional pedagogical techniques. However, the continuous changes in technology have changed the entire paradigm of learning and development at corporates. The rapid integration of technology in learning has made the educational technology sector (EdTech) as a promising market not only in the world but India too. A recent report by KPMG and Google highlights that the EdTech market is expected to touch $1.96 Bn by 2021, with close to 9.6 Mn users, from $247 Mn and over 1.6 Mn users in 2016.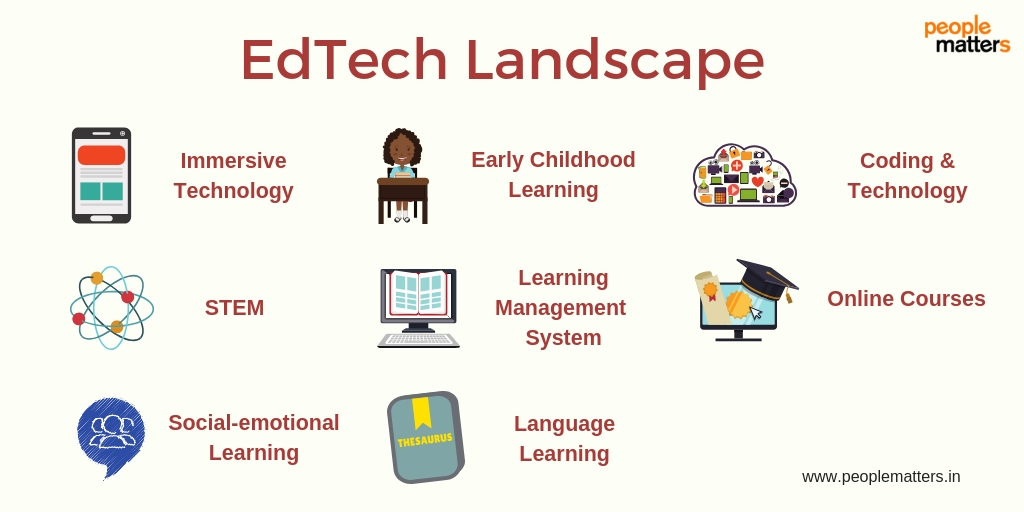 For several years now, innovations in EdTech have impacted how business professionals want to learn. EdTechs such as virtual classrooms, mobile devices, digital readers, on-demand video, online gaming, and cloud-based LMSs have fed the market that has been, and continues to be hungry for innovation. Traditionally, most investments for product innovation in EdTech were focused on the higher education market. But recently, investors have looked across the traditional market boundaries beyond higher education and toward corporate training.  In fact, according to a study, the global investments in educational EdTech in 2017 crossed $9 Bn, a 30 percent jump from 2016. It was also reported that 813 different EdTech companies received funding last in 2017. One of the critical drivers for rising interest in EdTech can be the adoption rate of new technologies by the millennial community. Millennials entering the job market bring a new set of expectations on how to learn and collaborate. Hence, investment is flowing into the EdTech market at an unprecedented level.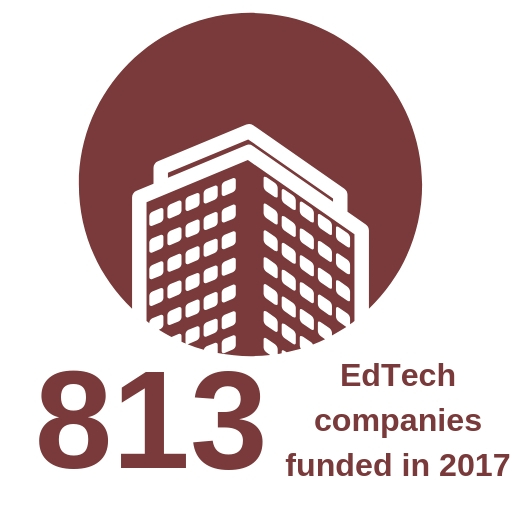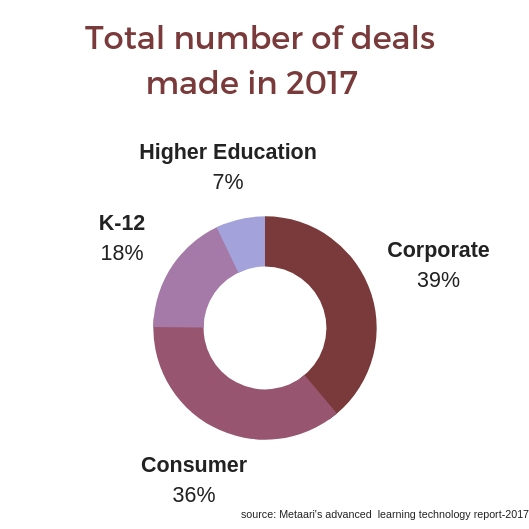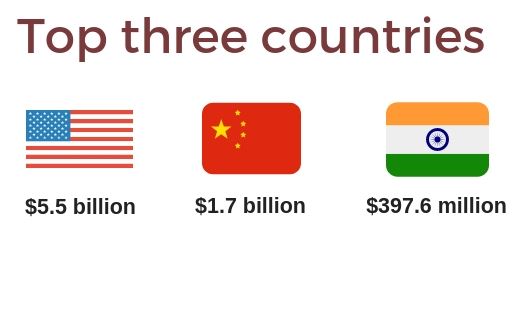 According to Metaari advanced learning technology report 2017, over $3.79 Bn was invested in corporate-facing educational technology companies in 2017, trailing consumer-facing companies by $60 Mn. Corporate training and education buyers across the globe are migrating rapidly away from legacy products like self-paced courseware and are now avid buyers of psychometric Game-based Learning, AI-based Learning, Cognitive Learning, and Mixed Reality Learning (that includes both VR and AR-based products).
People Matters reached out to the leaders in the EdTech industry and understood the evolution, trends, and challenges in EdTech. Here are the key findings:
Evolution of Learning Technology
"Competency development and reskilling have become a way of life, not a stage in life."
 
Raghav Gupta, Director – India and APAC at Coursera
Online learning has evolved significantly beyond its previous reputation for low-quality learning experiences from low tier institutions. The flexible, high quality and affordable nature of the content provided by online learning platforms today are changing the way people learn.
"From a one-for-all approach to the ability to construct one's learning path."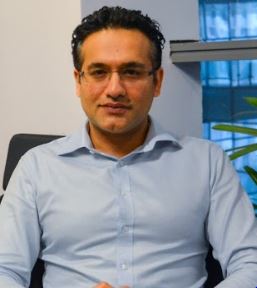 Nikhil Barshikar, Founder and MD at Imarticus Learning
Over the next few years, EdTech will experience a rapid change in its consumption pattern. From a one-for-all approach, EdTech is now on the brink of personalization to the extent where individual consumers will have the ability to construct their learning paths. AI and Machine Learning will play a significant role in defining this new approach with meaningful recommendations and customized learning journeys.
"EdTech has reinvented the way of delivering learning."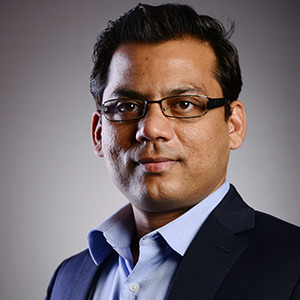 Krishna Kumar, Founder & CEO, Simplilearn
Innovation in technology is changing the way we deliver online education. EdTech is not only making learning affordable and accessible to the deepest roots of the country but has also triggered the upskilling and reskilling phenomena among students and professionals. With the impact of online learning becoming evident, EdTech has gained credibility among the government, industry, and academia which is spurring further mass adoption of this medium of learning.
Emerging trends in EdTech Sector:
In an interview with Coursera, Imarticus Learning, and Simplilearn we found that new innovative technologies are triggering a wave of transformation in the Indian education and learning sector – both regarding the content and the delivery. Here are the key trends in the EdTech sector:
Use of emerging technologies like AI, ML, AR, VR:
AR/VR/AI and other emerging technologies will redefine the EdTech space and the online learning experience.
"With an emphasis on skill building across industries and professionals proactively upskilling themselves, trends like hands-on learning, byte-sized learning coupled with gamification, virtual reality, and AI are changing the online learning landscape. EdTech companies need to adopt these trends seamlessly into their learning programs to ensure learners are motivated and engaged to complete their courses targeted with specific outcomes," says Kumar
Raghav shares, "With the integration of new age technologies like  AI, VR, ML, the learning experience will be more interactive and personalized; resulting in improved access and enhanced learner outcomes."
 Bite-sized or micro-learning modules:
Nikhil shares, bite-sized or micro-learning modules which cater specifically to the content consumption habits of young digital consumers are increasingly gaining traction in the EdTech space. Also, mobile is the preferred channel among young students and professionals to consume online learning courses. Also, mobile is the favorite channel among young students and professionals to consume online learning courses. This is because it allows them the flexibility to access content anytime and anywhere through easy-to-use app interfaces.
Personalization remains a top trend among EdTech firms offering their online learning platforms since it helps to drive maximum user engagement and deliver specially curated content to learners on a variety of subjects and topics.
No doubt, the EdTech industry is brimming with opportunities, but at the same, it is rife with challenges. The most common challenges faced by the EdTech companies and startups are:
Acquisition Cost – Since online training is not bound by geography, neither are its customers which means, the same set of training providers try to attract a specific set of candidates.  This increases the cost of acquiring leads, and therefore, acquisition becomes a significant challenge. "Maintaining a healthy bottom line is EdTech's Holy Grail," says Nikhil.
Engagement Rates – MOOCs typically have completion rates of less than 10%. A big challenge faced by all EdTech providers is keeping its learners engaged in the learning lifecycle. Several values added services like projects, coaching and mentoring and gamification techniques are used these days to ensure higher completion.
However, Raghav is of the view that the challenges with engagement rates are diminishing. Raghav says, "Introducing credible degrees continue to be the most transformative credential for career and economic mobility globally. Constantly broadening the portfolio to bring full-fledged online degrees in domains across Business, Data Science, Entrepreneurship, Public Health, and Computer Science would help in elevating the engagement among users."
Kumar believes that this is the best time for players like them as EdTech is proliferating globally and in India. He shares that EdTech companies need to harness the potential of technology to close the skill gap by delivering training in the latest digital technologies with product excellence and a customer-centric approach.
Source: https://www.peoplematters.in/article/pmlnd/emerging-trends-in-edtech-a-look-at-the-edtech-landscape-19411?utm_source=peoplematters&utm_medium=interstitial&utm_campaign=learnings-of-the-day
Tags: #smallcapstocks, $TSXV, CSE, edtech, india, online education