SPONSOR: Spyder Cannabis (SPDR:TSXV) went public just a couple of months ago and hit the ground running with 5 operating Canadian retail locations – and a 6th one on the way via an 8,000 sq ft super store in Alberta.  Most companies would be ecstatic to have this number of locations – but Spyder just announced a major move into the United States, with a 5 location deal for boutique stores up and down the US Eastern seaboard.  The news gets better.  If all goes well with these 5 locations, the US outlet partner has a total of 39 locations across 20 states for Spyder to grow into to. Click here for more info.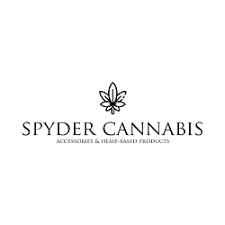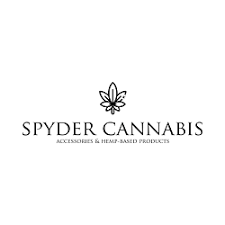 Cannabis industry overview: all you need to know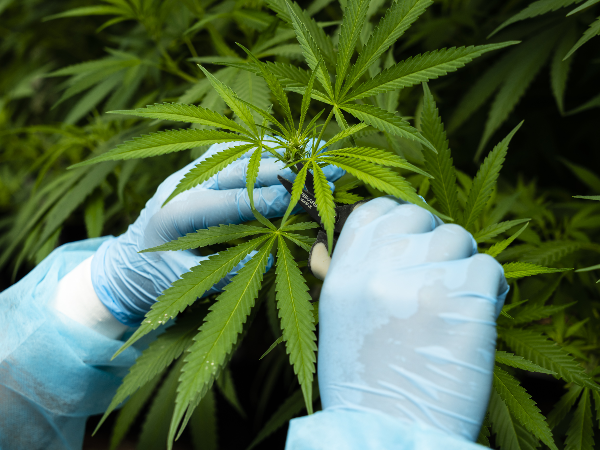 Consumers around the world spent around $12.2 billion on legal cannabis in 2018, according to marijuana research firm BDS Analytics, rising from around $9.5 billion in 2017 and $6.9 billion in 2016.
The firm predicts spending this year will jump 38% to $16.9 billion and believes the industry will deliver a compound annual sales growth of 27% from 2018 to 2022, at which time it expects the market to be worth over $31 billion.
Joshua Warner | Writer, London |
How much is the cannabis market worth?
Consumers around the world spent around $12.2 billion on legal cannabis in 2018, according to marijuana research firm BDS Analytics, rising from around $9.5 billion in 2017 and $6.9 billion in 2016. The firm predicts spending this year will jump 38% to $16.9 billion and believes the industry will deliver a compound annual sales growth of 27% from 2018 to 2022, at which time it expects the market to be worth over $31 billion.
Analysts at Jefferies, which reported similar spending figures for 2018 as BDS, believe the legal cannabis market could be worth as much as $130 billion by 2029. However, that forecast assumes both medicinal and recreational marijuana is broadly legalised in further major markets like the US, Europe and Latin America, and that established industries like pharmaceuticals, beauty and drinks producers start using it in new products. If the legal picture remained largely the same as it is now, then the market's estimated value in a decade is just $50 billion – which is a huge jump from where sales sit now but ultimately way below the full potential that could be delivered if the drug was embraced further.
It is clear the market is set for exponential growth over the coming years. The global market for illegal marijuana is estimated to be worth somewhere in the region of $150 billion to $200 billion, so the legalised market has all that value to chase in addition to new opportunities, such as formulating new alternative cannabis-based products.
What is driving the cannabis market forward?
Below are some of the key reasons why the legalised cannabis market is driving forward.
Deregulation and acceptance
From a recreational standpoint, marijuana is the most widely used drug in the world. Although it still won't be for everyone, legalisation is attracting new types of users – and most of them have already tried marijuana before. According to Deloitte, legalisation is expected to 'attract more of a conservative experimenter', those with bigger incomes and higher education than the typical user using the black market today. Still, Deloitte reckons that nearly three quarters of all consumers likely to use legalised marijuana have had prior experience with recreational cannabis, and over 40% have used it in the past five years.
There are only two countries that have formally legalised recreational use of marijuana. Uruguay became the first country to fully legalise marijuana back in 2013 and was followed by Canada last year. However, recreational cannabis laws are relaxed in many other countries, such as in the Netherlands and Portugal where the drug has been decriminalised, and over 40 countries have legalised medicinal cannabis in some form, some of which are outlined below:
| | | |
| --- | --- | --- |
| Argentina | Australia | Canada |
| Chile | Colombia | Croatia |
| Cyprus | Czech Republic | Denmark |
| Finland | Germany | Greece |
| Irael | Italy | Jamaica |
| Luxembourg | Macedonia | Malta |
| Mexico | Netherlands | Norway |
| Peru | Poland | South Africa |
| South Korea | Sri Lanka | Switzerland |
| UK | Uruguay | Zimbabwe |
The world is hoping Canada will be able to demonstrate how a fully legalised marijuana industry can form part of a modern, industrialised nation in the western world. But the next trigger moment that many are waiting for is federal approval in the US. Medicinal marijuana has been legalised by over 30 US states and a further 11 have approved recreational use with more expected to follow in the coming years. However, it is yet to be legalised at the federal level, which would apply one law across the entire country rather than forcing companies to operate on a state-by-state level.
The picture in Europe is similar. Individual countries are pushing ahead with their own policies on marijuana use while the law at the EU level lags behind. The European Monitoring Centre for Drugs and Drug Addiction says 'cannabis should be allowed only for "medical and scientific purposes"' and that most countries still regard possession as a crime that can result in imprisonment. Yet, it adds that several member states have reduced their penalties for cannabis users, and some have permitted supply of the drug, which it admits is opening up discussion. It says European policy is complicated by 'conflicting claims', including decriminalisation or legalisation, medical or recreational use, and policy success or failure. The initial sign is that Europe is warming more to reducing the harm of drugs and decriminalising them, but is further away from embracing the drug in the same way North America has.
Acceptance of marijuana use is growing. Mexico and Argentina are leading the charge in Latin America. South Africa and Zimbabwe have taken the first steps in Africa, while South Korea recently became one of the first major Asian nations to take steps to make medicinal marijuana legal.
Billions of investment
There are serious sums being ploughed into this new market as companies try to get ahead of the game. Data from Dealogic shows there was over $10 billion worth of mergers and acquisitions (M&A) activity in the marijuana industry last year – seven times higher than 2017 and not far off the value of the entire legalised cannabis market worldwide.
Much of the money is coming from well-regarded, established businesses operating in the pharmaceutical, tobacco, alcohol and consumer goods businesses that are coming under increasing pressure to formulate a marijuana strategy as acceptance grows. For example, Constellation Brands, the maker of Corona beer, completed the biggest deal to date in the industry after investing $4 billion into Canopy as it pursues new opportunities in areas like cannabis-infused beverages.
Some have taken a more collaborative approach, with the likes of Molson Coors working with Canadian grower HEXO to develop cannabis-infused drinks, and Canadian cannabis giant Tilray teaming up with both alcohol giant ABInBev and pharmaceutical powerhouse Novartis. Consolidation among cannabis pure-plays is expected to accelerate over the coming years, as is the amount of cross-sector investment coming from other industries.
Read more about the best marijuana stocks to watch
Product development
New cannabis-based products will also widen the appeal of the market and the growth opportunity for both medicinal and recreational marijuana. The key for the medicinal market will be providing proven cannabidiol (CBD) products that can be safely dosed and delivered without the need to smoke. For the recreational market, where smoking marijuana will remain (at least in the short term) the preferred method of choice, the possibilities are endless – baked goods, drinks, olive oil and honey are just some of the products being infused with cannabis at present. These 'edibles', as they are known, will start to take off in Canada this year after the government forbid the sale of them during the first year of recreational use being legalised.
Developing new cannabis products will be key to adoption and uptake. The main reasons that marijuana users are likely to move to the legal market is because they expect to get things the black market can't offer: such as guaranteed and verifiable quality, new products, or because they have more control over the potency and type of cannabis product they purchase.
What could hold the cannabis market back?
Below are some of the key reasons why the legalised cannabis market could be held back.
Regulatory outlook
Although it is highly likely that more countries will embrace marijuana in the coming years there are several major hurdles to clear. Having marijuana legalised at the federal level in the US is the key breakthrough many are waiting for. Letting states manage their own legislation over the matter causes a string of problems for the market. Many US cannabis companies can't get access to banking or financial services from large lenders in the country who are unwilling to lend to what is regarded as a 'grey area'. Marijuana grown in one state can not be transferred and sold in another, which is one of the key reasons for the acceleration in consolidation as firms race to buy their way in to new markets. Marketing, distribution and security laws can also differ state to state. The complex mismatch of legislation ultimately creates an uncertain outlook for the US market and raises the costs of operation.
It is important to stress that there is no guarantee marijuana will be legislated at the federal level. Although many are expecting it to be a hot topic in the 2020 election it is unlikely to be a make-or-break policy area for candidates, especially if they can please both sides of the argument (by raking in the profits of marijuana through state legislation without publicly approving it at the federal level). Until then, it is unlikely the current Republican government, regarded as far less upbeat on the drug compared to their Democrat rivals, will look to legalise marijuana at the federal level.
Those countries that have already embraced medicinal marijuana are the most likely to legalise it at the recreational level. But many countries that have embraced medicinal marijuana have done so reluctantly. For example, the UK's laws on medicinal cannabis are still very strict and were only introduced following huge media and public pressure over the case of a very ill 12-year-old boy who had found an effective treatment using CBD oil. And yet, the UK is the largest producer of medicinal cannabis in Europe – all of which it is more than happy to export to the rest of the world.
The attitude in Europe is also vastly different to that of North America. This is demonstrated by vaping, which in the UK is treated as a smoking cessation aide aimed at getting people to quit smoking cigarettes while in the US it is widely marketed much the same way cigarettes were all those decades ago. While recreational use is common in some member states there is no appetite to regulate it at the EU-level. Medicinal marijuana will play a bigger role in Europe over the coming years but there is unlikely to be any major shift in recreational laws. While discussion in the US is around how far to take legalisation and commercialisation, talk in Europe is more on decriminalisation and reducing harm.
There is little doubt that legislation will warm to marijuana as time goes on, but there is little certainty over how it will be embraced and what regulatory model will be deployed.
Financing
As mentioned, the state-by-state management of the marijuana industry in the US has made it difficult for some to get hold of proper financing. While a handful of companies such as Tilray, Aurora and Canopy have emerged as early leaders, none of them are profitable and yet all of them require the huge sums needed to build an entirely new market and supply chain. Acquiring and developing the vast land needed to grow the product, the processing equipment, distribution capabilities and sales channels is not cheap.
This is one of the reasons why many of the larger players have gone public so early on, so they can access money from the markets. This has not been the case in the past: many big tech names refrained from going public during the tech boom because they had access to plenty of cash from the banks and private equity. But even the lack of federal law to govern marijuana in the US complicates things for publicly-listed firms. For example, a publicly-listed company in Canada cannot operate a cannabis operation in the US because it is not approved at the federal level, but a publicly-listed firm in the US can operate anywhere so long as it is legal there.
With that in mind, many cannabis stocks have funded mergers and acquisitions using stock, diluting existing investors. Plus, many have issued convertible notes that provide an immediate injection of cash into the business but ultimately allow lenders to invest at a huge discount later on, again diluting other shareholders and placing pressure on share prices.
With the largest cannabis stocks valued on their future growth potential rather than past performance, getting access to the crucial finance needed to deliver that growth is vital.
Taxation and the black market
It can be forgotten that legalising cannabis is about undermining illicit trade and bringing existing users out of the black market rather than creating new users, although this will undoubtedly be one consequence. For this to be successful, governments need to delicately balance efforts between regulating the industry without placing it under a huge cost burden.
Drug dealers don't concern themselves with matters like tax, minimum wages, cultivation licenses or sales permits. They will always be able to produce marijuana at a far cheaper cost than a legal operation but that does not mean legal cannabis can't be profitable, just that they won't enjoy the vast margins enjoyed by illicit traders.
How legalised cannabis – particularly for the recreational market – is priced will be key to attracting consumers. Data from Deloitte suggests those currently buying cannabis through illegal channels are willing to pay more for legal cannabis, so long as it is of a certifiable quality. However, if legal cannabis is significantly pricier than what can be bought from a drug dealer then there is a real risk that many will return to the black market. This could end up being a volatile cycle: if legal prices rise and waves of customers return to the black market then there will be an oversupply of legal cannabis, which in turn would eventually bring the price down again and attract people back from the black market. In fact, prices in the black market could be much more stable than that of the legal market. However, this will not be the case in the medicinal market as it will offer products designed for specific ailments that won't be freely available on the black market. This will also protect the ability of medicinal marijuana products to charge a much higher price point than a recreational joint or cannabis cookie.
It is clear, however, that creating a legal cannabis market will not fully replace existing black markets overnight. Mexico is advancing toward legalisation and that would represent a significant moment as it would be the first country that has a prolific drug manufacturing problem to do so. Still, Vicente Fox, the former president of Mexico (2000-2006) and now board member of Canadian cannabis company Khiron Life Sciences, has said legalisation in Mexico as well as the US (where most Mexican drugs are smuggled into) will only cut around 40% of income flowing to cartels – a sizeable chunk but far from the levels needed to cripple the black market.
Governments need to ensure they do not overtax an industry that already needs large sums to grow and look at the wider picture when legislating the industry, such as how it could affect healthcare, social and justice budgets.
Regulatory redtape
When a new industry is emerging there is a battle between industry and government over who shapes the regulation and who responds to it. More often than not, industry plays a major role in deciding how it is regulated through lobbying and governments simply draw the lines of where the regulation stops. For example, governments around the world are still trying to figure out how to rein in the likes of Google and Facebook, who have enjoyed huge regulatory freedom up until recently, and cryptocurrencies are far from a clean-cut issue but are still being used by people everyday.
The same will apply to the cannabis industry, which needs to convince governments not to overburden it. But the health and social implications of legalising any drug means governments will not allow the industry to steam ahead like it has with big tech or cryptocurrencies. However, governments and policy-makers move at a snail's pace compared to entrepreneurship and business, and this will slow the progress of legalised cannabis firms. This has already proven true in places that have embraced marijuana: initial tax revenues in Canada and California were much lower than expected during the first year of legalisation because regulatory red tape stopped the industry from realising its potential. Big backlogs of sales permits and cultivation licenses were to blame, demonstrating the infrastructure is not yet in place.
Finding the perfect formula that allows cannabis to be effectively regulated without hampering the business opportunity will not be easy.
Bricks vs clicks
At a time when bricks-and-mortar stores are falling out of favour and retailers are shifting their operations online, physical retail outlets – recreational stores or medical dispensaries – are proving crucial for legal marijuana sellers in North America. Around 95% of all legal cannabis sales in some Canadian provinces including Quebec and Nova Scotia are completed in a physical store with just 5% being bought online. The need to see and feel the product and the desire to discuss what is on offer with someone in-the-know is proving an important selling point for consumers. This is a similar trend to what has happened with vaping stores, which offer advice and the ability to try different flavours or strains.
This model means another huge expense for the industry. Running stores, hiring staff and investing in the logistical and distribution capabilities needed to supply a network of stores is not cheap, and that is exacerbated by the fact consumers expect them to be open for long hours.
The need for a physical place to pick medicinal marijuana is greater than the need for a store to buy recreational cannabis, in the same way people prefer to go to a pharmacy to pick up a prescription. However, more recreational consumers are likely to purchase online once they have become familiar with the market and some companies are already banking on this, such as Namaste Technologies which is being dubbed the 'Amazon of cannabis'. Although an online model will reduce the costs compared to opening and running a network of stores, it adds greater pressure on the need to have the ability to deliver products far and wide – and quickly. Deloitte has found two-thirds of those willing to purchase cannabis online expect it to be delivered for free and within two days.
Cannabis is the next big thing but is far from a risk-free ride
There is very good reason to be bullish on the future of cannabis but finding where the true value in the market at this early stage is difficult for investors. The biggest cannabis stocks like Tilray, Aurora and Canopy have already been assigned huge valuations running into the tens of billions of dollars when they only make hundreds of millions in revenue each year and report large losses. As was the case with companies like Twitter to Tesla, it will all be about maintaining momentum and delivering growth over the coming years and turning to a profit before the money runs out.
Others may be more attracted to the stocks from the pharmaceutical, alcohol, tobacco or consumer goods industries that have dipped their toe into the market because they have established businesses to fall back on and the financial firepower needed to propel legal cannabis into the mainstream.
It will be a slow ride for investors looking to get in early and far from a risk-free journey. Many companies are spending big to carve out a lead in the market but there is no guarantee that any of them will make it.
Source: https://www.ig.com/uk/news-and-trade-ideas/cannabis-industry-overview–all-you-need-to-know-190815
Tags: Cannabis, CBD, CSE, Hemp, Marijuana, otc, stocks, tsx, tsx-v, weed