SPONSOR: Spyder Cannabis (SPDR:TSXV) went public just a couple of months ago and hit the ground running with 5 operating Canadian retail locations – and a 6th one on the way via an 8,000 sq ft super store in Alberta. Most companies would be ecstatic to have this number of locations – but Spyder just announced a major move into the United States, with a 5 location deal for boutique stores up and down the US Eastern seaboard. The news gets better. If all goes well with these 5 locations, the US outlet partner has a total of 39 locations across 20 states for Spyder to grow into to. Click here for more info.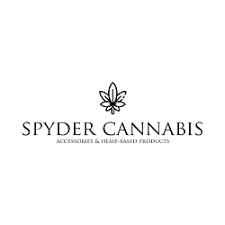 Alberta squeaks out title as Canada's top cannabis market with $123.6M sold
Ontario, Quebec not far behind in new data showing sales since legalization
Gord Nichol shows off some of the products he bought inside RELM Cannabis Co., in Burlington, Ont. on April 1. Alberta narrowly squeaked out as Canada's top cannabis market, surpassing Ontario by a matter of a few million. (Dan Taekema/CBC)
Albertans pull out their wallets for legal weed more often than other Canadians, new data shows.
Statistics Canada has published new information on the amount sold at cannabis store across the country, from legalization in October 2018 to June 2019.
The sales data shows that Alberta comes out as the top legal cannabis market in Canada, with more than $123.6 million in sales.
Alberta narrowly squeaked into the top spot with Ontario close behind at $121.6 million, followed by Quebec at $119.2 million.
'Best job of any province,' retailer says
Alberta's quick pick-up in the cannabis market can be attributed to the province's regulator — Alberta Gaming Liquor and Cannabis (AGLC) — argues Darren Bondar, who runs a national chain of cannabis stores out of Calgary.
"Alberta and the AGLC have done the best job of any province in the country," the Spirit Leaf CEO said.
He notes AGLC had experience with private liquor stores, which helped them co-ordinate the opening of 275 private cannabis vendors.
The province also runs a public website that sells and mails out cannabis products.
Ontario may soon surpass Alberta in sales, however. The province was slow in getting stores open but expects to see another 50 open this fall.
Another of Canada's most populous provinces, British Columbia, saw slow sales, coming ninth on the list. Smaller provinces of Nova Scotia and New Brunswick, saw more money spent.
Canada's first cannabis competition
Alberta can also boast the country's first legal cannabis competition when Hempfest Expo opens this October in Calgary. A big draw for other international cannabis hotspots, like Colorado and Amsterdam, expectations for Hempfest Cup are high.
The competition runs Oct. 11-12 at Stampede Park, and will boast entries from big and little growers alike — even Canadians who are (legally) growing plants in their homes or yards. Registration for the event closes Sept. 12.
Source: https://www.cbc.ca/news/canada/calgary/alberta-cannabis-sales-1.5259452
Tags: Cannabis, CBD, CSE, Hemp, Marijuana, otc, stocks, tsx, tsx-v, weed