SPONSOR: PRIMO NUTRACEUTICALS INC. (CSE: PRMO) (OTC: BUGVF) (FSE: 8BV) (DEU: 8BV) (MUN: 8BV) (STU: 8BV) provides strategic capital to the thriving cannabis cultivation sector through ownership and development of commercial real estate properties. The company also offers fully built out turnkey facilities equipped with state-of-the-art growing infrastructure to cannabis growers and processors. Click here for more info.
Demand For Hemp, CBD Oil Could Result In A Christmas Tree Shortage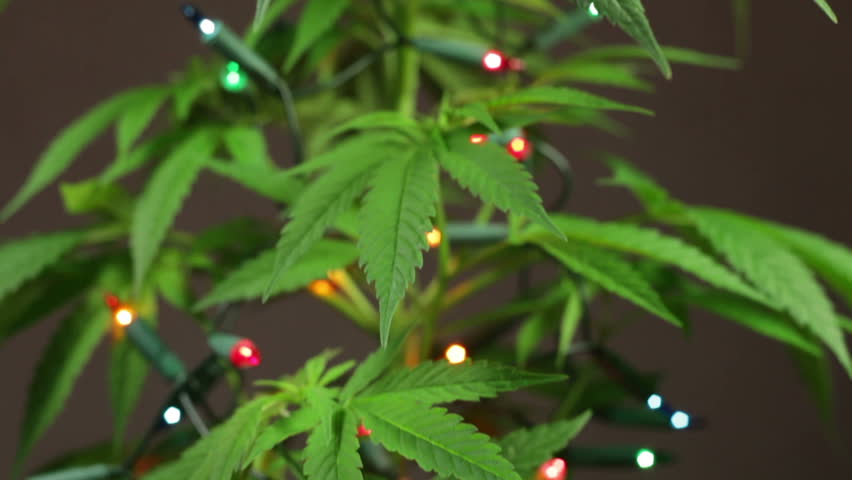 The festive season has already begun! The US market is filled with Black Friday sales and it's the merriest time of the year. 
By: Daniel Perry
But what's interesting is the recent news that came from Texas about Christmas trees. Retailers are claiming Christmas trees might get sold out early in December as farmers are inclining towards cash-growing crops like hemp that is used to derive CBD oil- a potent and promising substance.
Hemp has been trending in the US consumer market since December 2018 when the federal government legalized hemp. Companies have joined the CBD bandwagon offering numerous products ranging from CBD topicals, oils, creams, tincture, bath bombs, gummies, isolate, and what not!
According to the retailers, the most healthy and big trees usually get sold out early in the festive season, right around Thanksgiving. With the shortage of Christmas trees this year, it is recommended for Texans to book their trees as soon as possible.
With the inception of legal hemp farming, more and more farmers are exploring the CBD industry and investing their time in growing a cash crop with higher returns. Companies and big cooperation firms scout hemp for their CBD products from such farmers. Hemp is being considered as one of the most profitable crops of the year, as it is sold off at a much higher price as compared to other crops.
The hemp industry has grown multifold over the past one year with CBD oil as one of its main products. Cannabidiol is a popular ingredient now available in skincare products with promises of increasing elasticity, promoting cell renewal and acting as an anti-aging compound. The cannabis-based beauty products are predicted to grab a piece of the $167 billion market.

Celebrities are touting CBD for its benefits, including Jennifer Aniston, Olivia Wilde, Busy Phillips, and the beauty mogul Kim Kardashian West. Even famous athletes such as Mike Tyson, David Wells, and KC Deane are endorsing CBD brands with products that promise faster recovery from accidents and a good healthy lifestyle overall.
What Makes CBD So Popular?
CBD or cannabidiol is a hemp-derived substance that has anti-inflammatory, anti-oxidant and stress-relieving properties. Many people have touted CBD for its health benefits such as relieving stress, anxiety, depression, insomnia, back pain, acute ache, muscle injuries, ligament ruptures, arthritis, etc. It is also a potent drug in alleviating the symptoms of life-threatening ailments like cancer, epilepsy, Alzheimer's and Tourettes.
The US Food and Drug Administration has approved a cannabis-based medicine named Epidiolex, an oral solution that is used to treat two rare and severe forms of epilepsy- Dravet syndrome and Lennox Gastaut syndrome. These forms of epilepsy are most commonly found in children and experience numerous seizures that affect their overall growth.
Cannabidiol is non-psychoactive in nature which means it does not produce any harmful mind-altering chemicals, like THC. THC or tetrahydro cannabidiol is the psychoactive component found in marijuana and its derivate plants that is responsible for the 'high' that people experience while smoking weed or hemp. It tends to produce a euphoric feeling which can dramatically affect mental health and might even cause permanent mental disorders.
According to federal regulations, the maximum amount of THC per unit is 0.3%. This limit determines whether a cannabis-based product is safe for consumption or not. Any product containing higher than 0.3% per unit is marked as illegal and can be confiscated by enforcement officials.
Recently, the FDA started sending out warning letters to companies that promote their cannabis-based products with medicinal promises or as an alternative to licensed medication. The FDA says that there's a lot of research and background work that needs to be done in the field of cannabis, and promoting cannabis-based products without any relevant study or information is plainly misleading consumers.
The agency warns customers to thoroughly read and be aware of the effects a cannabis-based product might have before they buy one. Also, it is recommended to buy only from licensed stores as their products are clinically tested, approved and safe for use.
Source: https://thecannabisradar.com/christmas-tree-shortage/7982/