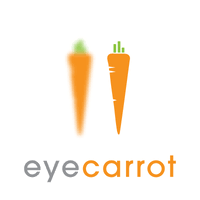 Announced the availability of Premium eLearning Optometry Education Courses through Binovi Academy –which features expert-led ePublications and Training Resources
Available from the office, and now from home to support continued professional development in spite of the COVID-19 social restrictions
Toronto, Ontario, Canada – April 15th, 2020 – Eyecarrot Innovations Corp (TSXV:EYC) | (OTCQB:EYCCF) | (2EYA:GR) announces the availability of Premium eLearning Optometry Education Courses through Binovi Academy –which features expert-led ePublications and Training Resources– is available from the office, and now from home to support continued professional development in spite of the COVID-19 social restrictions. This new avenue for educational content extends the flexibility of learning and improves the user experience of Binovi Academy as a whole. Access affordable advanced online courses, such as:
Sanet Vision Seminar Series by industry leaders Dr. Robert Sanet and Dr. Leonard Press
The Sanet Vision Seminar Series encompasses over 100 hours of HD Video –recorded over 5 weekends of presentations by Dr. Robert Sanet– in an interactive eBook format alongside commentary and supplementary content from Eyecarrot's Director of Global Education Dr. Leonard Press. Covered in this expansive repository of information are Dr. Sanet and Dr. Press' take on Models of Vision and Foundational Concepts and Principles of Vision Therapy, Generalized Visual Skills and Approaches to Therapy, Visual Information Processing, Amblyopia and Strabismus, and treatment of Acquired Brain Injuries.
"Dr. Sanet and I have collaborated on a unique learning experience designed to broaden, expand, and elevate your understanding of vision, and the application of principles enabling you to enhance optometric vision evaluation and therapy. Consider this module as a master class that is an extension of the widely acclaimed PAVE-Sanet Seminar Series presented over the course of five weekends in San Diego, California," commented Dr. Leonard Press, Eyecarrot Director of Global Education
Primitive Reflex Volume 1 by renowned Occupational Therapist Patti Andrich
Reach a new level with Patti Andrich's Primitive Reflexes Premium Education Module. The building blocks for developing oculomotor, visual perceptual, and visual-motor integration skills are established during the first year of life when our neural pathways are formed between our eyes, our brain, and our body – these are our primitive reflexes. The primitive reflex system is the basis for sensory, motor, and cognitive development. Skills such as sensing, perceiving, listening, talking, riding a bike, reading, writing, catching a ball and maintaining balance are all dependent on a well-integrated reflex system.
"Doctors and therapists are looking for methods that will help clients gain vision skills faster and build them, so they are resistant to decompensation from stress. The concepts discussed in this book are based on research, theories and successful outcomes of well-known doctors, therapists, psychologists and educators," commented author Patti Andrich.
With more educational content continually in development, Eyecarrot's Binovi Academy is leading the way in interactive eLearning.
"We do more than just the eBook itself; many of our educational modules include extra material in the form of demonstration video content, interactive learning experiences, and added downloadable content for Binovi Pro and Binovi Coach, ultimately leading to a better understanding of the theory at hand by optometrists, their teams, and their patients," commented Adam Cegielski, Eyecarrot CEO and Founder.
About Dr. Robert Sanet, OD, FCOVD
Dr. Robert B. Sanet graduated with honors from the Southern California College of Optometry and has a storied career as an educator and leader in the vision therapy and sports performance spaces in the United States and abroad. He has pioneered a number of vision training techniques and protocols in use around the world for both amateur and professional athletes. He is also the recipient of numerous exclusive awards from top-tier optometric and sports organizations around the world.
About Dr. Leonard Press, OD, FAAO, FCOVD
Dr. Leonard J. Press is a graduate of the Pennsylvania College of Optometry, where he was a member of the Gold Key International Optometric Honor Society. He has served as Chief of the Vision Therapy Service at the SUNY College of Optometry, where he was Associate Professor for 15 years. Dr. Press has authored 3 major textbooks among other key influential pieces that form the backbone of Vision Therapy Education. Dr. Press is the recipient of numerous awards for his research, writing, and clinical work for his outstanding contributions in the field.
About Patti Andrich MA, OTR/L, COVT, INPP
Patti Andrich is an occupational therapist known for her success in treating individuals with difficulties in visual-motor, visual-perceptual, auditory perception and vestibular functioning. Patti received her Master degree from The Ohio State University College of Education and her occupational therapy degree from the Cleveland State University Department of Health Sciences. Additionally, Patti holds certification in auditory processing using The Listening Program with Bone Conduction from Advanced Brain Technologies and is certified in INPP primitive reflex integration techniques; having studied in England under the direction of Sally Goddard at the Institute of Neurological Physiological Psychology (INPP). Patti is a certified vision therapist, member of The Optometric Extension Program, as well as the College of Optometrists in Vision Development, the recipient of several honors and awards and has been a guest speaker for local, state, national and international conferences.
—
About Binovi Academy
Binovi Academy is an eBook-based content delivery system tightly integrated into Binovi Pro and combines expert knowledge from a pool of industry leaders and influencers in the form of an interactive, multimedia e-book with additional Binovi Pro content such as sports vision training and therapy protocols as well as video-based activity sets, test configurations (for the Binovi Touch application), and more.
About Eyecarrot Innovations Corp
Eyecarrot is a human performance technology company that has developed Binovi, a hardware and software-centered platform. Binovi combines hardware, software, specialized expert knowledge, and unique big data insights in order to deliver customized one-on-one training and treatment. Binovi is designed for vision optimization and the enhancement of cognitive skills related to human performance. We are working together under a common banner to help neuro-optometry, vision rehabilitation, and vision performance professionals gain measurable results in less time, and with less effort.
Adam Cegielski
Founder | CEO
Tania Archer
Head – Global Marketing | Sales | Strategic Partnerships
Adrian Makuch
Head – Corporate Development | Customer Success
Investor Relations
Email: [email protected]
Toll-free: 1 (844) 866-6162
Forward looking information:
Certain statements contained in this news release constitute "forward-looking information" as such term is used in applicable Canadian securities laws. Forward-looking information is based on plans, expectations and estimates of management at the date the information is provided and is subject to certain factors and assumptions, including, that the Company's financial condition and development plans do not change as a result of unforeseen events and that the Company obtains regulatory approval. Forward-looking information is subject to a variety of risks and uncertainties and other factors that could cause plans, estimates and actual results to vary materially from those projected in such forward-looking information. Factors that could cause the forward-looking information in this news release to change or to be inaccurate include, but are not limited to, the risk that any of the assumptions referred to prove not to be valid or reliable, that occurrences such as those referred to above are realized and result in delays, or cessation in planned work, that the Company's financial condition and development plans change, and delays in regulatory approval, as well as the other risks and uncertainties applicable to the Company as set forth in the Company's continuous disclosure filings filed under the Company's profile at www.sedar.com . The Company undertakes no obligation to update these forward-looking statements, other than as required by applicable law. Neither TSX Venture Exchange nor its Regulation Services Provider (as that term is defined in the policies of the TSX Venture Exchange) accepts responsibility for the adequacy or accuracy of this release.