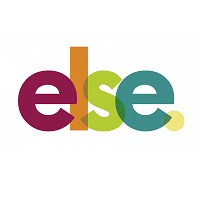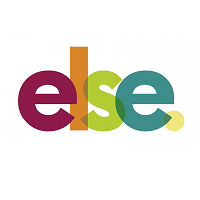 Highlights
$CAD 10 million cash and runway for well over a year;
Backed By A Billion Dollar Global Nutrition Company;
MOU For International Distribution Of Products
US Product Launch Planned For Q2-2020;
"Best Health" Award At Global Food Innovation Summit In Milan;
Awarded Patents In 22 Countries, 44 Countries Pending;
Executives & Advisors From Globally Renowned Companies & Institutions
Why Else Nutrition?
Gives Small Cap Investors An Opportunity To Participate In Global Paradigm Shift Towards Plant-Based, Clean Label Foods For Toddlers & Children.
Entering Commercialization Stage After 7 Years R&D
Launching 1st Commercial Product Into US Market Q2
100% Plant-Based, Organic Toddler Nutrition Product
Market Research Survey Finds Over 60% Positive Purchase Intent For Else Product
Fills A Market Gap In Plant-Based Toddler Nutrition (12-36 months)
Subsidiary Of Billion Dollar Hong Kong Listed Conglomerate (H&H) Owns Approx 11.15% Of BABY
H&H Shares Have Voluntary 12-Month Hold
H&H Right To Maintain 11.15% Ownership Through Future Financings
Patented World's First 100% Plant Based, Non-Dairy, Non-Soy Baby Formula
Here's What The Experts Say
"Finally a high quality, nutritionally-dense, tasty, plant-based alternative that is low in sugar. Else is filling a much needed gap, and providing an alternative for those looking to avoid dairy or soy, and a viable option for intolerances and other diet considerations."
Nicole Silber, RD, CSP, CLC
Dairy-free, soy-free, plant-based nutrition for babies and toddlers
Else Nutrition (formerly INDI) won the "2017 Best Health and Diet Solutions" award at the Global Food Innovation Summit in Milan.
The Product
Else Plant-Based Toddler Nutrition
Dairy-free | Soy-free | Corn Syrup-free | Gluten-free
Made with real, whole foods, it meets the highest standard for nutrition
Endorsed by leading pediatricians and nutritionists
Ingredients, vitamins & minerals to support your child's growth and development
92% whole plant ingredients (almonds, tapioca, buckwheat)
Organic & non-GMO
Made by the cleanest process possible
Globally patented
LEARN MORE!
Hub On AGORACOM / Corporate Profile
Tags: baby food, CSE, investing, organic, smallcap stocks, stocks, tsx