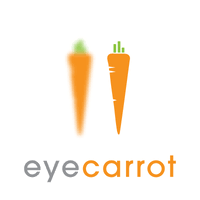 Announced a multi-year partnership with Eli Wilson Goaltending, a world leader in goaltending development, goaltending camps, and clinics
Eli Wilson has established himself as one of the premier goaltending coaches in the world through his work with dozens of goaltenders in the National Hockey League (NHL) and Team Canada
Toronto, New York -Â  April 20th, 2020 – Eyecarrot Innovations Corp., (Eyecarrot) (TSXV:EYC) | (OTC:EYCCF) | (2EYA:GR) is excited to announce a multi-year partnership with Eli Wilson Goaltending, a world leader in goaltending development, goaltending camps, and clinics. Eli Wilson has established himself as one of the premier goaltending coaches in the world through his work with dozens of goaltenders in the National Hockey League (NHL) and Team Canada. The partnership will provide Eli Wilson Goaltending camps with the Binovi Touch neurovision sports training hardware, alongside screen-based resources for athletes to support their development on and off the ice. The Eli Wilson Goaltending partnership will ultimately expose 600 active goaltending camp participants, aged 10 to 19 years and a global network of over 50,000 aspiring goaltending athletes to Eyecarrot's Binovi Sport Vision Platform for off-ice training. As many nations continue to practice social distancing during COVID-19 and post pandemic, the Binovi Sports Vision Platform offers accessible turnkey athletic resources in step with subscription-based home fitness solutions Tonal, Peloton (PTON: NASDAQ) and Mirror. A subscription structure will support the company's global product scaling strategy and "at-home" consumer offerings.
"I emphatically believe the best way to develop goaltenders is by teaching a system within a system. Quality drills, attention to detail, repetition and simplicity are major factors in building successful goaltenders. The goaltender must learn needed skills in a progressive manner in a controlled environment. With Binovi, we are gaining a sports vision training system to improve vision in that same controlled way, ensuring proper analysis and progress," commented Eli Wilson, Eli Wilson Goaltending Founder, CEO
Under his tutelage, Eli's camps –which see over 600 athletes annually– have produced more than 50 NHL draft picks, over 60 Division I, Canadian University goaltenders, and more than 200 players drafted by Major Junior teams. His goaltenders have gone on to win numerous prestigious awards and championships, including the Stanley Cup, Conn Smythe Trophy, Vezina Trophy, World Junior Gold Medals, American Hockey League (AHL) championships, AHL Playoff MVPs, Western Hockey League (WHL) Goaltender of the Year awards, Ontario Hockey League (OHL) Goaltender of the Year awards, and Canadian Hockey League (CHL) Goaltender of the Year awards. In addition to standard camp programming, Eli has introduced a number of specialty camps, including the popular 24/7 camp, where goaltenders actually live and train with Eli over a three-day weekend. A main staple of Eli's year-round training is advanced video technology, whereby he and his staff can analyze video remotely to further goaltending development.
This strategic partnership will support Eyecarrot's aggressive positioning of its sports vision performance offerings in the sport of hockey through an increased presence in key hockey development programs including direct NHL team alignments. Hockey, a leading sport in Canada, will benefit from big-tech partnerships of this nature that are designed to enhance athlete performance at all development levels of the sport.
"We're very excited to be working with an athletic training team that clearly has a very high drive for success, and such an incredible track record for turning out exceptional players. Our goal is to see Binovi boost the performance of athletes going through these camps and training regimens. After all, competition is what drives sport, and any edge players and their training teams can get to get that competitive edge over an opponent is key. We look forward to working alongside Eli and his team as we continue to develop Binovi for sports," stated Adam Cegielski, President and CEO.
Click here for more information on Binovi Sports Vision Training.
About Eli Wilson Goaltending
Eli Wilson has worked with over 30 NHL goalies (and counting) to sharpen all essential goaltending skills, including mental conditioning and off-ice training. Eli's programs help to hone an athlete's reflexes and improve agility in the net. The camp experience mirrors how Pro and NHL goaltenders' practice, train, think, and act, to get to the top of their game. In 2004, Eli was named to Hockey Canada's goaltending consultant group. He has consulted with Creative Artists Agency (CAA) Sports during their summer development camps for top young prospects in Los Angeles, California. Eli has also traveled to South Korea to work with the Kangwon Land Ice Hockey team and other young goaltenders in the country. From 2007 through 2010, Eli was the goaltending coach for the Ottawa Senators, where he was responsible for the Ottawa Senators goaltenders as well as for the goalies playing for their AHL affiliate, the Binghamton Senators. Established in 2010, the Eli Wilson Goaltending program sees over 600 athletes every year and helps give them the competitive edge to set themselves apart in a very challenging and exclusive club.
About the NHL
The National Hockey League (NHL(R)), founded in 1917, consists of 31 Member Clubs, each reflecting the League's international makeup with players from more than 20 countries represented on team rosters, vying for the most cherished and historic trophy in professional sports – the Stanley Cup(R). Every year, the NHL entertains more than 670 million fans in-arena and through its partners on national television and radio; more than 151 million followers – league, team and player accounts combined – across Facebook, Twitter, Instagram, Snapchat and YouTube; and more than 100 million fans online at NHL.com. The League broadcasts games in more than 160 countries and territories through its rightsholders including NBC/NBCSN and the NHL Network(TM) in the U.S., Sportsnet and TVA in Canada, Viasat in the Nordic Region and CCTV and Tencent in China. The NHL reaches fans worldwide with games available online in every country including via its live and on-demand streaming service NHL.TV(TM). Fans are engaged across the League's digital assets on mobile devices via the free NHL(R) App; across nine social media platforms; on SiriusXM NHL Network Radio(TM); and on NHL.com, available in eight languages and featuring unprecedented access to player and team statistics as well as every regular-season and playoff game box score dating back to the League's inception, powered by SAP. The NHL is committed to building healthy and vibrant communities through the sport of hockey by increasing youth participation and engagement; fostering positive family experiences; promoting inclusion, positive culture and leadership; and supporting sustainable community impact.
About Eyecarrot Innovations Corp
Eyecarrot is a human performance technology company that has developed Binovi, a hardware and software-centered platform. Binovi combines hardware, software, specialized expert knowledge, and unique big data insights in order to deliver customized one-on-one training and treatment. Binovi is designed for vision optimization and the enhancement of cognitive skills related to human performance. We are working together under a common banner to help neuro-optometry, vision rehabilitation, and vision performance professionals gain measurable results in less time, and with less effort.
Adam Cegielski
President | CEO
Tania Archer
Head of Global Marketing | Sales | Strategic Partnerships
Investor Relations
Email: [email protected]
Toll-free: 1 (844) 866-6162
Forward looking information:
Certain statements contained in this news release constitute "forward-looking information" as such term is used in applicable Canadian securities laws. Forward-looking information is based on plans, expectations and estimates of management at the date the information is provided and is subject to certain factors and assumptions, including, that the Company's financial condition and development plans do not change as a result of unforeseen events and that the Company obtains regulatory approval. Forward-looking information is subject to a variety of risks and uncertainties and other factors that could cause plans, estimates and actual results to vary materially from those projected in such forward-looking information. Factors that could cause the forward-looking information in this news release to change or to be inaccurate include, but are not limited to, the risk that any of the assumptions referred to prove not to be valid or reliable, that occurrences such as those referred to above are realized and result in delays, or cessation in planned work, that the Company's financial condition and development plans change, and delays in regulatory approval, as well as the other risks and uncertainties applicable to the Company as set forth in the Company's continuous disclosure filings filed under the Company's profile at www.sedar.com . The Company undertakes no obligation to update these forward-looking statements, other than as required by applicable law. Neither TSX Venture Exchange nor its Regulation Services Provider (as that term is defined in the policies of the TSX Venture Exchange) accepts responsibility for the adequacy or accuracy of this release.
Tags: Binovi Touch, Eli Wilson, Eli Wilson Goaltending, small cap, tsx, tsx-v