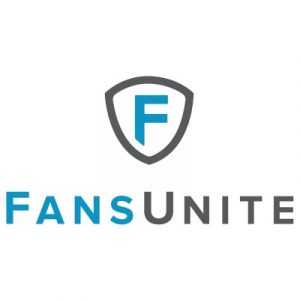 The global online gambling market could potentially hit $1 TRILLION by the end of this decade. That is not a typo and the obvious reasons include the following:
1. Exponential growth in the number of people online. Yet only 59% of the world means more to come.
2. Fast growth in the number of countries and jurisdictions legalizing gambling to collect tax revenue.
3. Explosive growth in gambling options beyond casino and sports betting. Fantasy, Esports, etc.
Until recently, however, small-cap investors did not have a company that could provide them ground floor exposure to this massive market and its growth over the next 10 years. The industry was dominated by the big traditional gambling companies, who focus heavily on old fashioned gambling.
That all changes with FansUnite, the small cap iGaming super company that goes beyond simple gambling and attacks both sides of the iGaming market by offering:
B2C (Business To Consumer) Gambling platforms that provide services directly to gamblers
B2B (Business To Business) Gambling technology for companies that already have gamblers
The formation of this iGaming super company became a reality when FansUnite acquired Askott Entertainment recently, the highlights of which are as follows:
$27,000,000 Acquisition
Over $350,000,000 In Total Bets
Over 300,000 Registered Users
Rare combination of B2C + B2B Gambling In Small Cap

B2C – 4 Platforms
B2B – 4 Deals Signed; 2 Are Already Live

Askott has integrated over over 6,000 Casino Games Onto Platform
$5,000,000 financing closed in support of acquisition
World renowned team
For those of you who don't know what Esports is, it can easily be described as the professionalization of video games. Whereas video game players were once stereotyped as basement dwelling geeks, today's top esports players and teams make millions of dollars competing in online tournaments that are watched by millions of people around the world …. 520,000,000 to be exact.
If you think that number is astounding, consider the fact it will grow to 650,000,000 by 2022.
To put the size of esports into perspective, by 2021, esports is projected to have more viewers than every major sports league in the world except the NFL.
….. AND THEY GAMBLE ….A LOT!
Esports revenues from betting are set to hit record highs in 2020, with revenues expected to double from $7 billion in 2019 to $14 billion, due in no small part to the Covid-19 crisis.
With this massive market up for grabs, the acquisition of Askott provides FANS with a strong opportunity to capture meaningful market share thanks to the following:
Recognized globally as a leader and pioneer in esports betting technology
Launch of the first ever daily fantasy site dedicated to esports
First esports betting site to receive an Isle of Man gaming license in 2017
Shortlisted by EGR Magazine for the Esports Betting Supplier of the Year Award.
WHAT IS THE DIFFERENCE BETWEEN GAMING AND GAMBLING?
The main difference between the terms is that for gaming the outcome is achieved by skill, not chance, whereas for gambling, the opposite is true
THE FANSUNITE LINEUP – B2C
McBookie is a leading provider of betting services under a license to operate granted by the U.K. Gambling Commission. McBookie focuses on B2C offerings and has strategically decided to pursue an underserved market, focusing on the Scottish market and clientele. McBookie has been in operation for over a decade.
10,000 active members
$135M CAD betting volume last 3 years
Sports betting, Casino & Virtual Sports
Delivered a Year over Year increase in Gross Gaming Revenue over the Q2 period of 131%.

Majority of that has been delivered by the casino where YOY turnover in Q2 was up 59% from $2.4M CAD to $3.9M CAD, resulting in a gross margin increase of 191%.
ESP.BET & ESPORTSPOOLS.com – Esports Betting · Esports Daily Fantasy · Esports Casino
Combined the sites have over 200,000 registered users in 160+ countries
Both using the Chameleon Esports Platform
ESP.bet was the first esports betting site licensed in the Isle of Man
Esportspools.com was the first dedicated esports fantasy site
Latest site to launch on the Chameleon esports betting platform.
LATAM focused brand and an example of the platforms flexibility to launch highly localized sites.
Currently supports 10 languages and can localize to additional languages as needed.
In the hyper growth iGaming world, speed is everything and FANS is on the move in 2020 with partnerships, licenses, acquisitions and new markets in the works, including ENTERING THE US MARKET by the end of this year. Have a look at the FANS roadmap.
FansUnite provides investors with all the elements necessary to earn its place as the leading small cap iGaming company including:
Real Products
Real Customers
Real Revenues
Proven Technology
Rapid Growth
Clear Growth Plan
Global Scalability
Fully Diversified Business With Both B2B and B2C Operations
Powerful Lineup Of Digital Properties
And Last But Not Least For Every Small Cap Company …….. Fully Funded
OVERTIME – THE FANSUNITE LINEUP – IN ACTION
Tags: CSE, EA sports, eGambling, egaming, esports, Fortnite, LOL, poker, sports gambling, sportsbook, stocks