(CSE: TRIP)
Red Light Holland's iMicrodose packs are Available on Shelves in the Netherlands (18+) and online plus their Science and Innovation Division, Scarlette Lillie, is taking notice in the Longevity field, via their Jinfiniti arrangement.
It appears as if, Scarlette Lillie Science and Innovation's goal is to support science and medical research without needing to raise 100's millions of dollars while focusing on the digital experience and potential opt-in user data collection.
Red Light Holland and Scarlette Lillie is focused on education and information plus adult-responsible use of their iMicrodose packs.
Joined the Medical Psychedelics Working Group

a consortium of drug science experts, leading academics and researchers, policy specialists and industry partners
Scarlette Lillie and Jinfiniti Precision Medicine
This relationship with Jinfiniti may allow Scarlette Lillie to add a novel component to expected clinical studies for psilocybin and truffles.
The knowledge that comes from this has the potential to not only influence the outcome of clinical studies but can also potentially lead to novel treatments for several disorders.
Virtual Reality Shopping Experience
Red Light Holland is creating a virtual reality shopping experience module, intended to explain the effects of microdosing of magic truffles on the human brain, as well as a virtual reality avatar that is centered around Red Light Holland's brand.
The VR Module is expected to be completed in Q4 2020,
Educating and enabling individuals to make reasoned, informed decisions with respect to magic truffles and other psychedelic substances,
Enabling Red Light Holland to gather valuable data on user experience of synesthesia, loss of autonomy and suggestibility to inform further study and research in the psychedelic space.
The VR Avatar, which is expected to be completed in Q3 2020, is expected to assist Red Light Holland's larger efforts towards reducing the stigma associated with, among other things, magic truffles and other psychedelic substances.
Red Light Holland's Growth Potential
TRIP is established to grow, distribute and market a magic truffles to the legal, recreational market within the Netherlands
Red Light Holland has reached a Distribution Arrangement for iMicrodose Packs with a total of 8 Smart Shops Netherlands and expects that number to grow rapidly.
Red Light Holland iMicrodose Packs are currently available in 3 Smartshops and the rest are expected to be in Smartshops by the end of October, 2020
Red Light Holland iMicrodose Packs are available to the Netherlands, Adult market online at www.iMicrodose.nl and are offering a unique subscription model.
The sales and growth evolution of Red Light is just beginning
"This is just another example on how aggressive we are by immediately increasing the ability for consumers, all over the Netherlands, to purchase our iMicrodose packs powered by Red Light Holland. " Todd Shapiro, CEO and Director of Red Light Holland.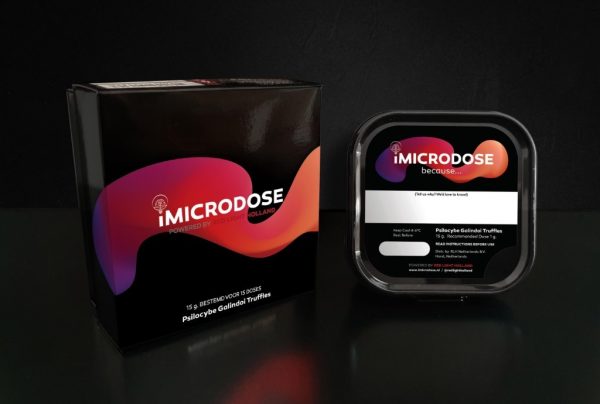 Red Light (to the best of our research) is the first public company selling psychedelic products on the market
Responsibility Toward Consumption
Responsible use requires users who are at a minimum 18 years old.
Red light is a self-regulated company and in accordance with the highest standards and compliance with all applicable laws.
Red Light Holland's team includes Bruce Linton as their Chair of the Advisory Board, Tony Clement (former Canadian Health Minister) and World Famous Entertainer Russell Peters.
Red Light Holland has been featured in vice.com – www.Hightimes.com – the New York Observer – and mentioned on The Joe Rogan Experience.
Former Top Rated Host, CEO Todd Shapiro is clearly using his deep rooted celebrity connections to get incredible exposure on the Company.
This earned media to such a large audience is impressive for any small cap Company
Red Light Holland's current market cap is approximately 20 million and appears to be low when comparing them to their peers, considering they currently have a product on shelves, while supporting science and innovation intelligently.
Peer Market cap Comparisons:
1. NUMI NUMINUS WELLNESS INC: $37,703,000
2. MYCO Mydecine Innovations Group Inc.: $48,829,000
3. MMED MIND MEDICINE (MINDMED) INC.: $391,733,000
FULL DISCLOSURE: Red Light Holland is an advertising client of AGORA Internet Relations Corp.
Tags: #Depression, #Medicine, #psychedelic, #Research, CSE, Magic Truffles