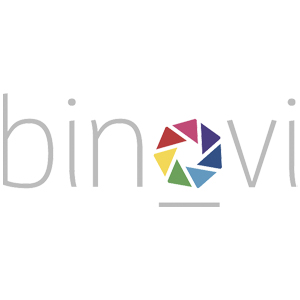 Binovi Technologies (VISN:TSXV) is a Vision Therapy and Training Company that goes well beyond fixing eyes that simply can't read letters on an eye chart. That's what your optometrist does when they prescribe glasses.

What Binovi does is far more exciting and ground-breaking. Without getting scientific, Binovi delivers higher performing brains by optimizing the performance of your eyes. The result is a faster brain through stronger eyes, which creates quite the edge for the world's best athletes and explains why their client list includes:
Dallas Stars (NHL)
Chicago Cubs (MLB)
Sporting KC (MLS)
Tennis Canada
Showcased During NFL Scouting Combine
Eli Wilson Goaltending – The World Leader In Hockey Goaltending Development
BINOVI HAS ALREADY GONE GLOBAL
Since the launch of its Binovi state-of-the-art flagship, more than 800 organizations have been registered and have used the platform for vision therapy, sports vision performance. These organizations have created nearly 31,000 users, together completing more than 400,000 active sessions.
BINOVI CONNECT TAKES THE COMPANY INTO GLOBAL HOMES
The Company's new web-based video conferencing app goes even further by providing remote telehealth capabilities. Binovi Connect allows VISN to compete and offer care in any market in the world, hyper-scaling its growth through the optimization of its provider network of over 800 registered providers, and facilitating care to individuals from the classroom or the comfort of home. Binovi Connect enables users to connect with vision care professionals focused on concussion, reading skills, athletic enhancement and more.
Turn off NetFlix. ignore your social media notifications. Grab your favourite beverage, call a couple of friends and watch this interview with Binovi CEO, Adam Cegielski / CEO
Can't spare enough time to stare at a screen? Take AGORACOM with you in your car or on your walk by Podcast on Apple, Google, Spotify or your favourite podcaster.
Tags: Binovi Touch, CSE, Eli Wilson. Eye therapy, eye training, neuro-visual performance, tsx, tsx-v