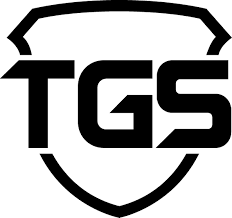 There is no denying the world of esports was already on a rapid growth rate prior to the COVID-19 pandemic. However, according to TGS Esports (TGS:TSXV), the growth and awareness of esports over the past several months has accelerated the industry by at least a couple of years, if not more.
Recognizing this trend, TGS pivoted quickly from venue based esports to becoming a leader in esports events, sponsorship and productions. More than just lip service, tournaments hosted to date have been sponsored by the likes of:
Pepsi
Red Bull
7-11
Shaw Cable
More than just events, TGS also creates high quality production value out of these events, which have already seen more than 20,000 hours of viewership on Twitch and featured on GINX Esports TV (Canada), with the potential to expand with GINX to over 50 countries.
If the story ended there, TGS would have the makings of a great early stage esports story …. but it doesn't
$6 MILLION ACQUISITION OF "PEPPER ESPORTS"
The recent acquisition of Pepper Esports takes the TGS offering to a whole different level by providing everyone from enterprise sized clients to small business to a group of buddies to create their own esports tournaments. The platform is so powerful it will handle everything from registration to game play, prize payouts and everything in between that an entity needs to host a successful esports tournament.
Awesome right? No, it gets better.
Hosting your own esports tournament is FREE. TGS and Pepper figured out that the best way to get mass usage of their platform is to make it $0 upfront and generate $$ from revenue share on all transactions that take place during the tournament.
When you bolt on the fact that TGS can now broadcast that tournament, the Company believes its offering can't be matched anywhere in the world.
We like it so much that we're already considering hosting Agoracom esports tournaments for clients and shareholders who can either play or watch.
Awesome right? No, it gets better.
TGS isn't stopping at Pepper Esports. They also announced their Intent to Acquire Canadian Esports and Digital Media Startup, Volcanic Media.
Why? Volcanic was founded in 2018 and is the creator of the National Esports Scholastic League, a first of its kind initiative that works directly with school districts and educators to create various esports initiatives. To date Volcanic has worked with over 1000 high school students in 13 different cities spanning 6 school districts.
With 30% of kids under 18 playing esports right now – and many of them unable to play physical sports – the growth of high school esports is where you want to be.
TGS Esports Formed Discover Management To Support the Next Wave of Gaming Creators, Influencers, and Streamers
Why? CEO Khouri stated "At TGS we are working with creators on a daily basis. One constant we have dealt with is that creators love creating but may not have the experience with brand deals or legal matters" said Spiro Khouri , co-founder and CEO of TGS. "We're helping creators legitimize their career path and guiding them through that process. At the same time, we're able to connect our partner brands with creators to create mutually beneficial relationships."
With 7,000,000 esports streamers on Twitch right now, TGS is pretty confident in its ability to match the right creators with the right brands, which only serves to further strengthen their ecosystem.
Watch this great interview with the CEO Spiro Khouri to find out how TGS is planning to play a major role in the growth of esports this decade.
Tags: Activision Blizzard, Allied Esports Entertainment Inc, Apple, Bragg Gaming Group Inc, Draftkings Inc, EA sports, eGambling, egaming