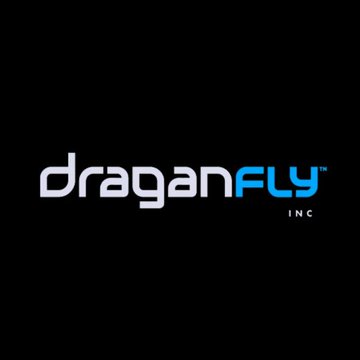 Most of us know drones as cool toys flying around the neighbourhood, or perhaps even as simple commercial applications for things like real estate videos.
But the fact of the matter is that drone usage is about to go parabolic with huge corporations now testing ways to:
Deliver vaccines with drones.
Use drones to provide Internet connections in remote locations.
Use drones to collect data.
Use drones to detect infectious conditions from a distance of 190 feet.
…… And there's even a start-up that's using drones to deliver tacos to your door.
In short, the drone industry is booming in ways people can't imagine because the industry is shifting from the drones (hardware) to data … and one company is already ahead of the shift … DraganFly (DFLY: CSE) (DFLYF:OTCQB) (3U8:FSE)
DraganFly is an award-winning drone manufacturer and technology developer that is actually delivering some pretty incredible achievements, milestones and even history:
Established in 1998 DFLY is considered the oldest commercial drone company in the world
Built the first drone that saved a life
Boasts the first drone to be inducted into the Smithsonian National Air & Space Museum
Shooting down "smuggler" drone carrying 28lbs of heroin
Developing Vaccine Drone Delivery Payload System (it's way more complicated than just transporting vaccines)


Clients include:
Ford
Warner Brothers
Suncor Energy
Shell
Redbull
Government of Canada
Ontario Provincial Police,
Australian Federal Police,
Royal Canadian Mounted Police,
Illinois State Police,
Shell
Dow
Most recently, DFLY was selected by the US Department of Agriculture to do phenotyping and other related data collection and analysis. Draganfly drones are important within the agriculture industry as they support evidence-based crop, health, planning and spatial data collection. These tools and technologies can provide valuable data that can then be used to influence policies and decisions.
With respect to development of the vaccine drone delivery system above, DFLY was selected by Coldchain Technology Services, a Leading Vaccine Supply Chain Management Company to the US Government to Provide Vaccine Payload System and Flight Services for the COVID-19 Vaccine.
And last but not least was the issuance of a delivery drone patent – which sounds like no big deal until you understand how it is a GAME CHANGER for the entire drone delivery market.
If you believe in the massive parabolic growth in the use of drones for almost everything we do in this world, or are just learning, then watch / listen to this powerful interview with Draganfly CEO and Chairman, Cameron Chell
Tags: AGEAGLE AERIAL SYSTEMS, AI, ALPINE 4 TECHNOLOGIES, CSE, DRONE DELIVERY CANADA, Drones, investments, small cap, small cap stocks, stocks, tsx, tsx-v