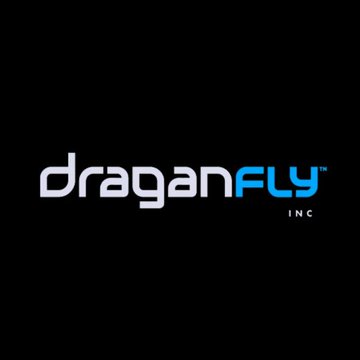 Most of us know drones for their recreational uses or perhaps even as simple commercial applications for things like real estate videos.
But the fact of the matter is that drone usage is about to go parabolic with huge corporations adopting them for a wide-use of applications that most never dreamed of such as:
To provide Internet connections in remote locations.
To collect crowd data.
And now package delivery
According to the Drone Package Delivery Global Market Report 2021, the global drone package delivery market is expected to grow to nearly US$1 billion in 2021 at a compound annual growth rate ("CAGR") of 45.5%. In 2025, the market is expected to reach US$4.4 billion at a CAGR of 45.1%.
In short, the drone industry is booming in ways people can't imagine because the industry is shifting from the drones themselves (hardware) to drone technology and solutions (software)… and the one company that is delivering the most challenging applications is Draganfly Inc. (DPRO: NASDAQ) (DPRO: CSE)
DraganFly is an award-winning drone manufacturer and technology developer that is actually delivering some pretty incredible achievements, milestones and even history:
Established in 1998 DFLY is considered the oldest commercial drone company in the world
Built the first drone that saved a life
Boasts the first drone to be inducted into the Smithsonian National Air & Space Museum
Developing a Vaccine Drone Delivery Payload System (it's way more complicated than just transporting vaccines)
Detect infectious conditions in a person from a distance of 190 feet
Conduct phenotyping, data collection and analysis by the USDA
· Vital Intelligence Smart Vital System Now Available in Fobi's Venue Management System for Conferences & Events
Clients include:
NASCAR
Ford
Warner Brothers
Suncor Energy
Shell
Redbull
Government of Canada
Ontario Provincial Police,
Australian Federal Police,
Royal Canadian Mounted Police,
Illinois State Police,
Shell
Dow
If you want ultra-cool consider that DFLY's Vital Intelligence technology was selected for implementation by Knightscope, a leader in a leader in autonomous robot security capabilities.
All of this has translated into financial success with 2020 Revenue hitting $4.36M up 216% … and Q2-21 revenue of just under $2M up 114% vs Q2-20.
With all of this under the Company's belt, it's easy to see why the company recently uplisted to the NASDAQ.
If you believe in the massive parabolic growth in the use of drones for almost everything we do in this world, or want to learn, then watch / listen to this powerful interview with Draganfly CEO and Chairman, Cameron Chell.