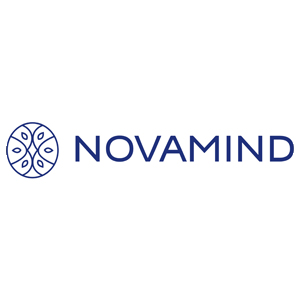 ---
The global behavioural health market size is expected to reach approximately US$ 245 billion by 2027 and estimated to grow at CAGR of 2.5 % over the forecast time frame 2020 to 2027.
As a consequence of the increasing incidence of mental health disorders, global demand for mental health facilities is increasing.
Psychedelics are going to go through parabolic, paradigm-shifting growth because of their ability to treat anxiety and depression amongst other things
Novamind is a leading mental health company specialized in psychedelic medicine, building the infrastructure required for a regulated psychedelics industry.
Highlights:
Rapidly expanding a network of outpatient mental health clinics and research sites
4 clinics in Utah, 1 more anticipated this quarter
Provides ketamine-assisted psychotherapy and Spravato™ (esketamine) treatments;

Ketamine treatment volume grew 90% from 2019 to 2020
During the same period, total Spravato™ treatments rose 400%

Positioned to facilitate MDMA and psilocybin therapy post-FDA approval
Building centers of excellence for future approved psychedelic treatments
Approximately CAN$1,900,000 in 2019 revenue
Strong insider ownership (32.3%)
Watch this powerful interview with Dr. Reid Robison, Chief Medical Officer and Director of Novamind.
Tags: COMPASS PATHWAYS, CSE, Field Trip Health Ltd., MIND MEDICINE (MINDMED) INC, NUMINUS WELLNESS INC, Psyched Wellness Ltd.