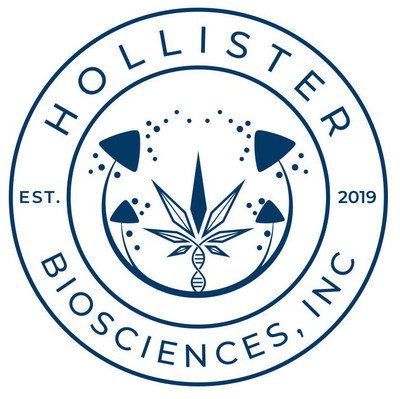 Hollister leverages California's largest dispensary network and Nabis' rapid order fulfillment for its brand portfolio
VANCOUVER, BC, April 5, 2021 /CNW/ – Hollister Biosciences Inc. (CSE: HOLL) (OTC: HSTRF) (FRANKFURT: HOB) (the "Company", "Hollister Cannabis Co." or "Hollister") has partnered with one of California's leading distributors, Nabis, as demand for Hollister products continues to build. The new exclusive partnership will help streamline sales, grow retail opportunities and reduce wholesale delivery times on all orders.
Nabis supports California's cannabis market with its wholesale distribution services. Supplying more than 99% of California's dispensaries with a diverse selection of innovative products, Nabis works directly with brands to ensure timely fulfillment, and provides actionable sales data and insights to help brands scale and grow.
The partnership comes at a time when Hollister's portfolio of products continues to gain brand awareness. HashBone, a hash-infused pre-roll, is one of the company's signature products in California, and Hollister recently acquired one of Arizona's leading concentrate brands, Venom Extracts, which is coming soon to the California market. This month, Hollister will introduce Easyriders pre-rolls in a collectible tin as the first products from its collaboration with the iconic motorcycle lifestyle magazine. Hollister also has product collaborations with Tommy Chong and the veterans-aligned medicinal brand Tactical Relief.
"We are excited to be partnered with Nabis for our last mile fulfillment. Nabis has built a best-in-class last-mile fulfillment business that will help Hollister's brands reach more California dispensaries with reduced lead times," says Carl Saling, the Co-Founder, CEO and Director of Hollister Biosciences.
"While Nabis works with a wide range of cannabis brands, we always have our eye on companies with well established and diverse brand portfolios as potential partners," said Jun S. Lee, President of Nabis. "Hollister Cannabis Co. joining our family of Nabis-distributed brands is a great partnership for all parties. We look forward to distributing Hollister's high-profile, top-quality products to dispensaries across California."
To read more, click here.
Tags: Aphria Inc, Arizona, Aurora Cannabis Inc, california cannabis, Cannabis, Canopy Growth Corp, CBD, Cronos Group Inc