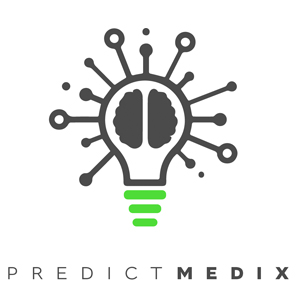 TORONTO, April 19, 2021 (GLOBE NEWSWIRE) — Predictmedix Inc. (CSE:PMED) (OTCQB:PMEDF) ("Predictmedix" or the "Company") is pleased to announce deployment of Safe Entry Stations at 4 key office towers in downtown Calgary and Edmonton in partnership with Apsen Properties and Juiceworks Exhibits (Juiceworks).
Calgary's The Edison, Palliser Complex, The Ampersand and Edmonton's Bell Tower are raising the bar by providing a completely voluntary infectious disease symptom screening option for their tenants. This is a multi-unit, 24 month contract.
Safe Entry Stations are powered by artificial intelligence (AI).  Military-grade multispectral cameras use thermal imaging and a proprietary hardware configuration to capture data patterns that are analyzed instantly.
They provide an immediate assessment of individuals looking to access shared spaces by screening for multiple symptoms associated with infectious diseases, such as COVID-19. Moreover, the technology is 100% non-invasive, expediting the screening process even at high volume locations.
This ground-breaking technology is poised to change the way we look at the screening and diagnosis of infectious diseases. Our autonomous, comprehensive AI algorithms are continuously evolving via machine learning, are deployed instantly on the cloud, and deliver a multi-symptom analysis within seconds.
Read More: https://agoracom.com/ir/Predictmedix/forums/discussion/topics/759282-predictmedix-announces-technology-deployments-at-major-office-towers-in-calgary-and-edmonton-in-partnership-with-aspen-properties/messages/2312537#message
Tags: $PMED, $PMEDF, Ajit Kumar, Aspen Properties, Calgary, Edmonton, Flow Alkaline Spring Water, Flow Water Inc., Harbouride CPA LLP, Predictmedix, Rahul Kushwah, Sheldon Kales, Symp2pass, Symp2pass Inc.