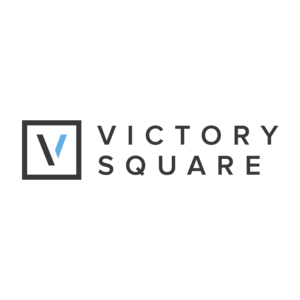 VANCOUVER, BC / ACCESSWIRE / April 19, 2021 / Victory Square Technologies Inc. ("Victory Square" or the "Company") (CSE:VST)(OTCQX:VSQTF)(FWB:6F6), a company that provides investors access to a diverse portfolio of next generation internet companies in key sectors including: digital health, gaming, blockchain, AR/VR, cybersecurity, and cloud computing, today announced that it will be presenting at the Planet MicroCap Showcase: VIRTUAL on Thursday, April 22 at 2:30 PM EST.
Chief Executive Officer, Shafin Diamond Tejani and CGO Vahid Shababi will be hosting the presentation and answering questions from investors.
To access the live presentation, please use the following information:
Planet MicroCap Showcase: VIRTUAL 2021
Date: Thursday, April 22, 2021
Time: 2:30 PM Eastern Time (11:30 AM Pacific Time)
Webcast: https://www.webcaster4.com/Webcast/Page/2059/40883
Management will also be participating in virtual one-on-one meetings throughout the event, which run from April 21, 2021 through April 22, 2021.
Read More: https://agoracom.com/ir/VictorySquareTechnologies/forums/discussion/topics/759290-victory-square-technologies-to-present-at-the-planet-microcap-showcase-virtual-event-on-thursday-april-22-2021/messages/2312551#message
Tags: $VST, $VST.ca, $VSTQF, Argo Blockchain PLC, Autobahn Indoor Speedway, Boris Gartner, Chris Ramsay, Cloud Nine Web3 Technologies Inc., Fantasy 360 Inc, GameOn, GameOn Entertainment Technologies, gamification, Immersive, Immersive Tech, Liz Schimel, Planet MicroCap Showcase, Shafin Diamond Tejani, Shauna Griffiths, Uncontained, Victory Square Technologies Inc