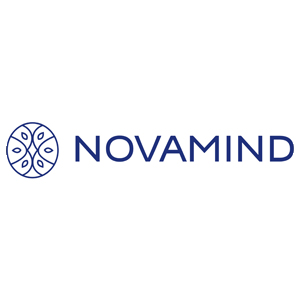 A weekly summary of Novamind news and media, including the announcement of Paul Thielking as Chief Scientific Officer.
FEATURES June 21, 2021
Green Market Report covers our strategic investment of $1 million in a Stealth Mode Drug Development Company. Psychedellux recaps the top business stories in the psychedelic medicine industry.
Last week we announced a strategic investment of $1 million in a stealth mode drug development company based in the United States.
FEATURES June 22, 2021
Report on Psychedelics covers our Frontline KAP program, which addresses a glaring need for innovative mental health solutions to provide treatment to healthcare workers suffering stress and trauma caused by Covid-19.
COVID-19 put a toll on the mental health of frontline healthcare workers. Novamind and the Wholeness Center will launch a ketamine-assisted psychotherapy protocol, in Utah and Colorado.
Novamind Welcomes Dr. Paul Thielking as Chief Scientific Officer
Dr. Thielking will oversee all aspects of the Company's investigator-led studies, originating within Novamind's best-in-class research sites, and leveraging its contract research organization (CRO) expertise to pursue additional clinical trial mandates from leading psychedelic drug developers.
"Advancing clinical research for psychedelic medicine to address treatment-resistant mental illnesses and supporting patients by developing novel approaches to care for underserved conditions like cancer-related depression, is the next step in my life's work," said Dr. Thielking.
June 23, 2021
Can Psychedelics Help Make Dying Easier?
It's a lawsuit that may be more of an "educational vehicle" for the Justice Department and the DEA than a legal battle. Under Washington state's Right to Try law, Erinn Baldeschwiler should have the right to use psilocybin therapeutically, but the DEA has denied her request. Baldeschwiler may only have two years left and doesn't want those years to be marred by depression. This case could set a precedent for the future "if the case passes, the next doctor and patient who want access to psilocybin for end-of-life distress shouldn't need to take it to court again." We understand the positive impact psychedelic medicine can have and will watch this case closely as we prepare to bring more psychedelic-assisted psychotherapies to the world. This week, Novamind announced Dr. Paul Thielking as Chef Scientific Officer. Dr. Thielking will lead the development of Novamind's psychedelic therapy protocols for conditions including cancer-related depression and end-of-life anxiety, available as treatments for clients and educational programs for clinicians.
Canadian healthcare workers are taking magic mushrooms for training purposes. Here's why
Could changing the approach to the medical model transform the way we treat people? It's a concept Natasha Fearnley believes in. "I'm beginning to guide them [people] through their journey. And I can't imagine doing that without ever having any psychedelic experience." TheraPsil agrees. "The non-profit believes that in order for healthcare professionals to deliver this "unique therapeutic modality" it's essential that they undergo their own psilocybin journeys and guide their peers through the psilocybin therapy process."
Follow @novamind_inc on Instagram
For further information, contact:
Bill Mitoulas
Investor Relations
Telephone: +1 (416) 479 9547
Email: [email protected]
Tags: COMPASS PATHWAYS, CSE, Field Trip Health Ltd., ketamine, mental health