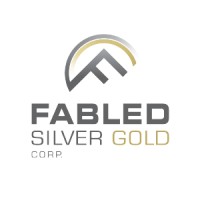 Fabled Silver Gold (FCO TSXV) ( FBSGF: OTC ) controls 100% of the Santa Maria mine gold and silver property in Mexico.
What is that and why is that important?
It is a high grade silver gold property that is situated right in the middle of the Mexican Epithermal silver gold belt that has reportedly produced more silver than any other equivalent area in the entire planet.
To say it's a mining friendly jurisdiction is an understatement.
Multiple major operators are in the vicinity and it's already got a silver equivalent 43-101 of 3.2m ounces, but is looking to add to that significantly with their recent press release of 2269 g/t silver.
That is not a typo, in other words it is also 2.269 kilos AgEq or 72 troy ounce
2021 Exploration:
Completed 18 holes for 3250m of the increased 9200m program
Hole 20-19 in progress
2nd drill added underground and on 2nd hole
1st underground hole submitted for assay
The Santa Maria Project is poised to deliver as multiple new structures are being investigated and discovered through the ongoing drill program.