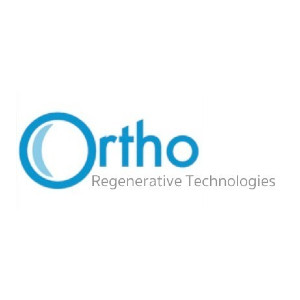 ORTHO Regenerative Technologies is a cutting-edge med tech firm that uses its proprietary RESTORE technology platform to dramatically improve the success rate of orthopedic and sports medicine surgeries.
In layman's terms, that means company has a wonder delivery platform that delivers biologics – drugs made from biological processes – to repair soft tissues in the human body.
The technology uses biologics derived from things like plasma and bone marrow concentrate to regenerate new tissue in various musculoskeletal conditions.
This includes Wound Healing, Cartilage repair and Osteo-arthritis
So, how big is the market opportunity for Soft Tissue Repair? At least $5bn in the U.S. alone. This includes:
Rotator Cuff TEAR (which leads to shoulder dysfunction and pain):
4m patients in the U.S. alone
600,000 annual surgeries in the U.S. alone
$600m+ market opportunity
Meniscus Tear Repair (which is painful and compromises knee function):
There are 1.2m surgeries annually in U.S. alone
$1bn+ market opportunity
Cartilage Lesions Repair (this is where lesions cause friction and pain):
1.2m detected lesions annually in U.S. alone
120,000 surgeries and a lack of options
$1bn+ market opportunity
Get comfy for this insightful interview with Claude LeDuc, Ortho's CEO.