Ken Konkin Discusses the Goldstorm Deposit at Treaty Creek (including recent outstanding drill results like 0.725 g/t over 838.5m), it's Potential, and 2020 Development Plans
https://mailchi.mp/bf6603f1de9b/ken-konkin-discusses-the-goldstorm-deposit-treaty-creek-its-potential-and-2020-development-plans-in-a-brand-new-interview?e=d81c2ca55c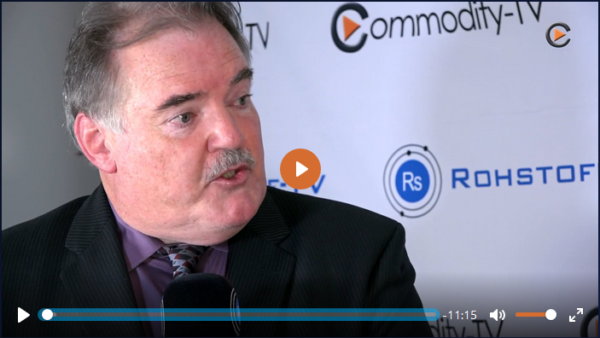 https://www.commodity-tv.com/play/tudor-gold-the-next-major-discovery-in-the-golden-triangle/
About American Creek
American Creek is a Canadian junior mineral exploration company with a strong portfolio of gold and silver properties in British Columbia.
Three of those properties are located in the prolific "Golden Triangle"; the Treaty Creek and Electrum joint venture projects with Tudor Gold/Walter Storm as well as the 100% owned past producing Dunwell Mine.
The Treaty Creek Project is a Joint Venture with Tudor Gold owning 60% and acting as operator. American Creek and Teuton Resources each have 20% interests in the project. American Creek and Teuton are both fully carried until such time as a Production Notice is issued, at which time they are required to contribute their respective 20% share of development costs. Until such time, Tudor is required to fund all exploration and development costs while both American Creek and Teuton have "free rides".
More information about the Treaty Creek Project can be found here: https://americancreek.com/index.php/projects/treaty-creek/home
A drill program is also ongoing on American Creek's 100% owned Dunwell Mine property located near Stewart. More information can be found here: https://americancreek.com/index.php/projects/dunwell-mine
The Corporation also holds the Gold Hill, Austruck-Bonanza, Ample Goldmax, Silver Side, and Glitter King properties located in other prospective areas of the province.
For further information please contact Kelvin Burton at: Phone: 403 752-4040 or Email: [email protected]. Information relating to the Corporation is available on its website at www.americancreek.com.
Hub on Agoracom
FULL DISCLOSURE: American Creek is an advertising client of AGORA Internet Relations Corp.
Tags: #BC, #BruceJack, #copper, #Discovery, #Drilling, #goldentriangle, #HighGrade, #KenKonkin, #Mine, #Ounces, #SII, #sprott, #TUD, $AMK, $SEA, gold