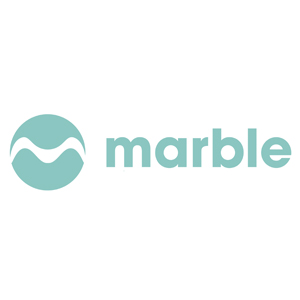 Vancouver, B.C, Feb 02, 2021 – Marble Financial Inc. (CSE: MRBL; OTC: MRBLF; FSE:2V0) ("Marble" or the "Company") a financial technology company that empowers Canadians' toward a positive financial future, is pleased to announce that it has a referral agreement with Smarter Loans offering their customers Marble's AI-driven financial wellness SAAS platform, MyMarble. 
Marble, a leading financial technology innovator, is expanding its referral program with Smarter Loans, a company that helps Canadians make smarter financial decisions through innovative products such as Marble's AI-based software products on the MyMarble platform.
Smarter Loans is one of Canada's largest loan and financial directories where every day, thousands of Canadians make smarter financial decisions, where they can learn about money matters and browse over 100 of Canada's top financial companies. Exposure to Smarter Loans' engaged customer base presents another new growth channel of opportunity for Marble to empower Canadians using its holistic personal finance fintech solution that provides precise expert curated recommendations, insights, and financial literacy. 
According to Smarter Loans' 2020 State of Fintech Lending in Canada Study, Canadians have stayed home longer, and the adoption of fintech products has accelerated dramatically with 71% of respondents indicated that they now manage more of their finances online than 12 months ago. This data has further cemented a need for a holistic and online financial wellness platform like MyMarble to offer them the solutions they are seeking.  
"We are very pleased to be further expanding our engagement with Smarter Loans by offering the MyMarble platform to the Smarter Loans audience is fantastic for us," says Marble Director of Marketing, Rich Elliott. "Smarter Loans are leaders in providing ethical and sustainable financial lending options for Canadians, something we also feel strongly about. This engagement further propels us in achieving our mission of connecting the underserved to the financial future they deserve." 
Read More: https://agoracom.com/ir/MarbleFinancial/forums/discussion/topics/754420-marble-launches-personal-financial-wellness-platform-mymarble-with-smarter-loans/messages/2301563#message
Tags: financial lending, financial services, Marble, Marble Financial, MRBL, MRBLF, MyMarble, Smarter Loans