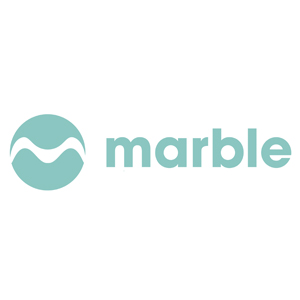 Research indicates 28% of Canadians are underbanked
More than 2m Canadians per year are turning to alternative finance providers
Vancouver, B.C – TheNewswire – Feb 17, 2021 – Marble Financial Inc. (C NSX :MRBL. CN) ( OTC:MRBLF ) FSE:2V0) ("Marble" or the "Company"), utilizes proprietary AI-driven financial technology to help Canadians better understand how accessing credit affects their financial future, is pleased to announce its first white-label distributor agreement with Canadian Financials' client base of lenders and merchants across Canada.
Marble, a leading AI-driven financial technology innovator, is excited to engage our new MyMarble white-label program with Canadian Financial, a company that believes Canadians need a fresh new take on the personal finance market. Canadian Financials' fintech platform provides over 20 financial services and products to over 200 alternative lenders.
Research from Mintel and the Canadian Consumer Finance Association ( 1) indicates that 28% of Canadians are underbanked, resulting in over 2 million Canadians per year turning to alternative finance providers.
With the growing financial vulnerability and uncertainty caused by the global pandemic, there is an increasing sentiment and need for informative, ethical, and comprehensive personal financial products to empower Canadians. This data has presented an increased demand for alternative lenders and holistic solutions like MyMarble to help strengthen their access to an affordable and sustainable financial future.
This new engagement will utilize Canadian Financials' large national directory of alternative financial services – which specializes in both Consumer and Commercial funding for a widely diversified variety of products and services. This new distributor agreement will present Marble a significant new growth channel of opportunity for MyMarble to empower consumers through its AI-driven fintech solutions, which provide prescriptive and expert-curated recommendations, insights, and financial literacy.
Read More: https://agoracom.com/ir/MarbleFinancial/forums/discussion/topics/755489-marble-executes-white-label-distributor-agreement-with-canadian-financial-for-its-mymarble-financial-wellness-platform/messages/2303994#message
Tags: 2V0, Canadian Financial, Marble, Marble Financial, MRBL, MRBLF, MyMarble