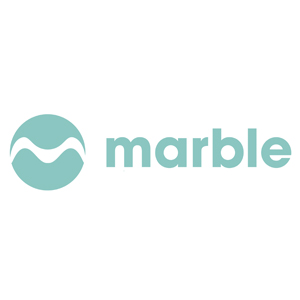 Vancouver, BC – March 26, 2021 – Marble Financial Inc. (CSE:MRBL ) ( OTC:MRBLF ) ( FSE:2V0) (CNSX:MRBL.CN)("Marble" or the "Company") , an AI-driven financial technology company that educates and helps Canadians better understand and manage their current cashflow and credit towards a better financial futur , is pleased to announce the closing of its non-brokered private placement (the "Placement"). Marble issued 2,333,333 units (the "Units") at a price of $0.30 per Unit for gross proceeds of $700,000.
Each Unit is comprised of one common share of the Company ("Shares") and one-half of one non-transferable warrant, with each whole warrant (each a "Warrant") being exercisable to purchase a further Share at a price of $0.45 for a period of 12 months following the closing date, subject to accelerated expiry if the common shares of the Company trade or close at a price of $0.55 or more for 10 consecutive trading days on the Canadian Securities Exchange ("CSE"). Pursuant to the closing of the Placement, a director of the Company purchased 200,000 Units.
All securities issued in connection with the Placement, are subject to a statutory hold period expiring July 27, 2021.
The participation by the director in the Placement constitutes a "related party transaction" within the meaning of Multilateral Instrument 61-101 – Protection of Minority Security Holders in Special Transactions (" MI 61-101 ") and the policies of the CSE.  
Read More: https://agoracom.com/ir/MarbleFinancial/forums/discussion/topics/758098-marble-financial-announces-closing-of-non-brokered-private-placement/messages/2309954#message
Tags: 2V0, Canada Finances, Canadian Financial, Marble, Marble Financial, MRBL, MRBLF, MyMarble, Private Placement