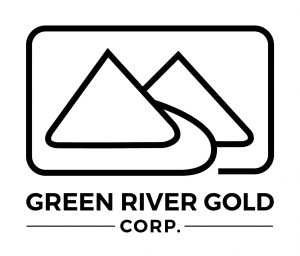 In a triumphant revelation, Green River Gold Corp. (CSE: CCR) (OTC Pink: CCRRF) has unveiled stellar assay results from their Quesnel Nickel Project. The company's relentless drilling campaign has unearthed a rich seam of nickel, magnesium, cobalt, and chromium, commencing right from the bedrock surface, marking the 50th consecutive breakthrough. This discovery underpins the immense potential of the project and reaffirms the geological bounty of the region.
With an impressive tally of 50 holes drilled to date, spanning almost 10 kilometers of the 14-kilometer Deep Purple magnetic anomaly, Green River Gold showcases a steadfast commitment to comprehensive exploration. The latest assays from drill holes WK-23-04 and WK-23-05, coupled with earlier findings, demonstrate a striking uniformity in nickel, magnesium, cobalt, and chromium concentrations, reinforcing the company's conviction in the project's promise.
While encountering minimal glacial till—a norm in the Cariboo region—the drilling process revealed nickel-rich mineralization within the initial meter of bedrock, mirroring outcomes from the preceding 48 holes.
Perry Little, President and CEO of Green River, expressed elation over the results, highlighting their capability for year-round drilling due to the strategic location just 45 minutes from their spacious shop in Quesnel. Pending permit acquisition, their drilling partner, Gold Rush Supplies Inc., stands poised to delve deeper, setting the stage for the preparation of a 43-101 resource estimate on Zone 1 in the first half of 2024.
These findings underscore Green River Gold's stature as a prominent player in mineral exploration. With an unwavering commitment to unlocking the full potential of their projects, the company stands poised to make a significant impact in the mining industry. This latest revelation establishes a robust foundation for further expansion, positioning Green River Gold for a promising future in the mining sector.