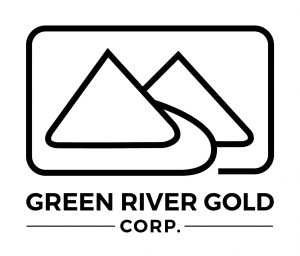 If you're familiar with sports, you know that hitting 47 out of 47 shots is exceptional. But if you go 47 for 47 in drilling, then you're Green River Gold. That's exactly what the company has achieved in their Quesnel Nickel Project.
 The Quesnel Nickel Project: A Phenomenal Streak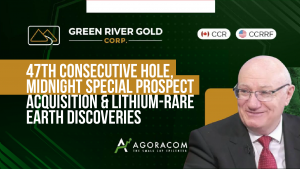 The project spans an impressive 14 kilometers and covers seven square kilometers in total. What's remarkable is the consistency of the findings. Every hole drilled has shown consistent nickel, chromium, cobalt, and magnesium, with over 21% magnesium content. This is crucial, especially as demand for battery metals skyrockets due to the electric vehicle revolution.
 The consistency is not only impressive but also economically significant. It means that Green River Gold can easily calculate the value of the rock over this extensive area. They've been drilling shallow holes, just over a hundred meters deep, and still hitting the same valuable minerals. As they plan to drill deeper, up to 300 meters, the resource estimate is expected to be even more substantial.
The Value of Consistency: Insights from Kyle Townsend
When the Mine Manager, Kyle Townsend, states that these findings validate the potential for a significant and continuous mineral resource in the project area, it carries weight. Townsend isn't one to exaggerate, and he's known for being meticulous. The consistent results from 47 consecutive holes are convincing even the skeptics.
One intriguing discovery was a strip of material different from the main product, showing lead, zinc, silver, and gold. This suggests the possibility of a distinct system beneath the surface, indicating further potential. With deeper drilling planned, there's immense curiosity about what else might be uncovered.
Beyond Nickel: The Hidden Value of Magnesium
While nickel is the primary focus, the high magnesium content, consistently over 21%, presents a hidden value. Magnesium is used in alloys with aluminum, making it crucial for lightweight and durable applications, like car parts. Additionally, emerging battery technologies may increase demand for magnesium in the future, potentially positioning it as a battery metal.
 The Kali Pegmatite Project: A New Frontier 
While the Quesnel Nickel Project takes center stage, Green River Gold is also exploring the Kali Pegmatite Project. Early signs are promising, with pathfinders indicating potential for lithium and rare earth elements. The area is easily accessible, which, combined with recent logging activities, provides valuable exposure to geological formations.
A Strategic Focus on Home Turf
Green River Gold's strategy is clear: stay close to home. By focusing on projects in Canada, specifically British Columbia, they mitigate geopolitical risks and leverage the growing demand for battery metals within North America. This approach, combined with their track record of acquiring undervalued properties, positions them for long-term success.
As the world grapples with a growing need for critical minerals, Green River Gold's projects are becoming increasingly valuable. Their dedication to meticulous exploration and strategic positioning within safe jurisdictions bodes well for both short-term advancements and long-term success.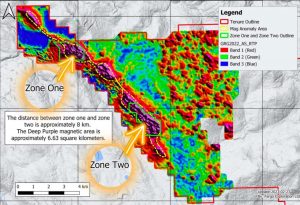 YOUR NEXT STEPS 
Visit $CCR HUB On AGORACOM: https://agoracom.com/ir/GreenRiverGoldCorp
Visit $CCR 5 Minute Research Profile On AGORACOM: https://agoracom.com/ir/GreenRiverGoldCorp/profile
Visit $CCR Official Verified Discussion Forum On AGORACOM:
https://agoracom.com/ir/GreenRiverGoldCorp/forums/discussion
Watch $CCR Videos On AGORACOM YouTube Channel:
https://youtube.com/playlist?list=PLfL457LW0vdLJgdyN9gnd7VKr4xMKBpQ7&si=DumfF-sMw_Uat7Ce
DISCLAIMER AND DISCLOSURE  
This record is published on behalf of the featured company or companies mentioned (Collectively "Clients"), which are paid clients of Agora Internet Relations Corp or AGORACOM Investor Relations Corp. (Collectively "AGORACOM") 
AGORACOM.com is a platform. AGORACOM is an online marketing agency that is compensated by public companies to provide online marketing, branding and awareness through Advertising in the form of content on AGORACOM.com, its related websites (smallcapepicenter.com; smallcappodcast.com; smallcapagora.com) and all of their social media sites (Collectively "AGORACOM Network") .  As such please assume any of the companies mentioned above have paid for the creation, publication and dissemination of this article / post.
You understand that AGORACOM receives either monetary or securities compensation for our services, including creating, publishing and distributing content on behalf of Clients, which includes but is not limited to articles, press releases, videos, interview transcripts, industry bulletins, reports, GIFs, JPEGs, (Collectively "Records") and other records by or on behalf of clients. Although AGORACOM compensation is not tied to the sale or appreciation of any securities, we stand to benefit from any volume or stock appreciation of our Clients.  In exchange for publishing services rendered by AGORACOM on behalf of Clients, AGORACOM receives annual cash and/or securities compensation of typically up to $125,000.
Facts relied upon by AGORACOM are generally provided by clients or gathered by AGORACOM from other public sources including press releases, SEDAR and/or EDGAR filings, website, powerpoint presentations.  These facts may be in error and if so, Records created by AGORACOM may be materially different. In our video interviews or video content, opinions are those of our guests or interviewees and do not necessarily reflect the opinion of AGORACOM.