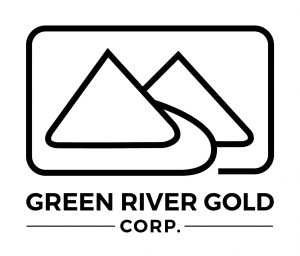 In a landmark move, Canada and Japan recently solidified their partnership to accelerate the global transition to electric vehicles (EVs). This agreement marks a significant step towards a sustainable future, and companies like Green River Gold Corp are poised to play a pivotal role in this transformative shift.
The Canada-Japan EV Agreement:
The Canada-Japan EV Agreement, announced in early 2023, is a testament to the growing international commitment to combat climate change and reduce greenhouse gas emissions. This collaborative effort aims to drive innovation, research, and development in the electric vehicle sector. Canada's rich resource base, including essential metals for EV batteries, positions it as a critical player in this venture.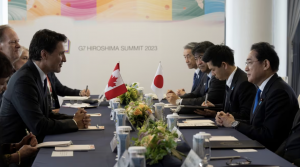 Green River Gold Corp: A Key Player in the EV Revolution
Green River Gold Corp stands at the forefront of this revolutionary change. As a mining company with a diverse portfolio of projects in British Columbia, they are uniquely positioned to meet the surging demand for battery metals driven by the EV boom.
The Quesnel Nickel Project: A Game-Changer
One of Green River Gold Corp's flagship projects, the Quesnel Nickel Project, has emerged as a game-changer. The company has achieved an unprecedented milestone with 47 consecutive successful holes drilled, showcasing the immense potential for nickel, magnesium, cobalt, and chromium. These metals are vital components in the batteries that power electric vehicles.
KaLi Lithium Pegmatite Project: Meeting the Lithium Demand
With the KaLi Lithium Pegmatite Project, Green River Gold Corp has strategically aligned itself with the surging demand for lithium, a critical element in EV batteries. Recent reconnaissance programs have revealed promising results, further solidifying the company's position in the lithium market.
Fontaine Gold Property: A Complementary Asset
While the focus of the EV revolution is on battery metals, the importance of gold cannot be overlooked. Green River Gold Corp's Fontaine Gold Property, spanning over 200 square kilometers, adds another layer of value to the company's portfolio. In an era where gold remains a store of value, this project complements their efforts in the battery metals sector.
Midnight Special Project: Strategic Expansion
The acquisition of the Midnight Special Project showcases Green River Gold Corp's commitment to growth and exploration. This 244.25-hectare area northwest of Lillooet strategically expands their footprint in a region with untapped potential.
A Bright Future for Green River Gold Corp
As Canada and Japan join forces to propel the electric vehicle revolution, companies like Green River Gold Corp are well-positioned to thrive. With projects strategically aligned with the demand for battery metals and a commitment to sustainable mining practices, Green River Gold Corp is not only a mining company but a driving force behind a greener, more sustainable future.
With their impressive track record and visionary approach, Green River Gold Corp is set to leave an indelible mark on the mining industry and the global transition to electric vehicles.
Read more about Japan-Canada agreement deal here: https://www.cbc.ca/news/politics/canada-japan-ev-agreement-1.6971959
YOUR NEXT STEPS 
Visit $CCR HUB On AGORACOM: https://agoracom.com/ir/GreenRiverGoldCorp
Visit $CCR 5 Minute Research Profile On AGORACOM: https://agoracom.com/ir/GreenRiverGoldCorp/profile
Visit $CCR Official Verified Discussion Forum On AGORACOM:
https://agoracom.com/ir/GreenRiverGoldCorp/forums/discussion
Watch $CCR Videos On AGORACOM YouTube Channel:
https://youtube.com/playlist?list=PLfL457LW0vdLJgdyN9gnd7VKr4xMKBpQ7&si=DumfF-sMw_Uat7Ce
DISCLAIMER AND DISCLOSURE 
This record is published on behalf of the featured company or companies mentioned (Collectively "Clients"), which are paid clients of Agora Internet Relations Corp or AGORACOM Investor Relations Corp. (Collectively "AGORACOM")
AGORACOM.com is a platform. AGORACOM is an online marketing agency that is compensated by public companies to provide online marketing, branding and awareness through Advertising in the form of content on AGORACOM.com, its related websites (smallcapepicenter.com; smallcappodcast.com; smallcapagora.com) and all of their social media sites (Collectively "AGORACOM Network") .  As such please assume any of the companies mentioned above have paid for the creation, publication and dissemination of this article / post.
You understand that AGORACOM receives either monetary or securities compensation for our services, including creating, publishing and distributing content on behalf of Clients, which includes but is not limited to articles, press releases, videos, interview transcripts, industry bulletins, reports, GIFs, JPEGs, (Collectively "Records") and other records by or on behalf of clients. Although AGORACOM compensation is not tied to the sale or appreciation of any securities, we stand to benefit from any volume or stock appreciation of our Clients.  In exchange for publishing services rendered by AGORACOM on behalf of Clients, AGORACOM receives annual cash and/or securities compensation of typically up to $125,000.
Facts relied upon by AGORACOM are generally provided by clients or gathered by AGORACOM from other public sources including press releases, SEDAR and/or EDGAR filings, website, powerpoint presentations.  These facts may be in error and if so, Records created by AGORACOM may be materially different. In our video interviews or video content, opinions are those of our guests or interviewees and do not necessarily reflect the opinion of AGORACOM.
From time to time, reference may be made in our marketing materials to prior Records we have published. These references may be selective, may reference only a portion of an article or recommendation, and are likely not to be current. As markets change continuously, previously published information and data may not be current and should not be relied upon.
NO INVESTMENT ADVICE
 This record, and any record we publish by or on behalf of our clients, should not be construed as an offer or solicitation to buy or sell products or securities.
You understand and agree that no content in this record or published by AGORACOM constitutes a recommendation that any particular security, portfolio of securities, transaction, or investment strategy is suitable or advisable for any specific person and that no such content is tailored to any specific person's needs. We will never advise you personally concerning the nature, potential, advisability, value or suitability of any particular security, portfolio of securities, transaction, investment strategy, or other matter.
Neither the writer of this record nor AGORACOM is an investment advisor.  Both are neither licensed to provide nor are making any buy or sell recommendations. For more information about this or any other company, please review their public documents to conduct your own due diligence.
 If you have any questions, please direct them to [email protected] 
 For our full website disclaimer, please visit  https://agoracom.com/terms-and-conditions