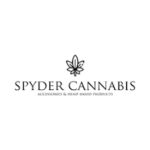 Spyder Cannabis (SPDR:TSXV) went public just a couple of months ago and hit the ground running with 5 operating Canadian retail locations – and a 6th one on the way via an 8,000 sq ft super store in Alberta.  
Most companies would be ecstatic to have this number of locations – but Spyder just announced a major move into the United States, with a 5 location deal for boutique stores up and down the US Eastern seaboard.  The news gets better.  If all goes well with these 5 locations, the US outlet partner has a total of 39 locations across 20 states for Spyder to grow into to.
Spyder Cannabis may have just gone public but they are making big moves into the highly coveted retail space for marijuana, CBD and Hemp products, including carrying their own brands within their stores.
Grab your favourite cold summer beverage and watch this interview with CEO, Dan Pelchovitz.