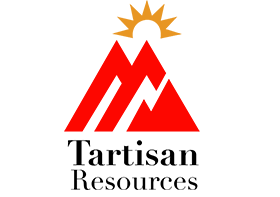 US $250,000 recommended work program
Grab samples of note:

2.273 g Au/t
1,814 g Ag/t

Gold and silver in Perú's prolific North- Central Mineralized Belt
"La Victoria" lies within this 300 km belt along the Andes which hosts 12 operating mines, 3 of which are world class producers.
La Arena owned by Tahoe Resources, Lagunas Norte (Alto Chicama) owned by Barrick Gold Corporation (TSX:ABX) and Santa Rosa owned by Compañia Minera Aurífera Santa Rosa (COMARSA).
La Victoria has excellent potential to host high-grade oxide and sulphide epithermal Au, Ag vein systems as well as potential for a large, low-grade, disseminated Cu, Au and Ag (porphyry-type) deposit.

Situated in the District of Huandoval, Province of Pallasca, Department of Ancash in the Republic of Peru on the continent of South America; approximately 425 kilometers (km) north-northwest of Lima. It is located within the Instituto Geografico Nacional (IGN) map sheet 17-h Pallasca.
Claims are centered on Universal Transverse Mercator ("UTM") coordinate system, Provisional South American Datum 1956 ("PSAD56″), zone 18L, 174202 meters (m) East and 9081240 meters North; or geographic coordinate system 77º 57′ 15″ of west Longitude and 8º 18′ 10" of south Latitude.
Located in a remote area of Ancash on the western slopes of the Peruvian Andes at elevations that vary from 3000 m to 4200 m above sea level.
Landscape includes rocky mountaintops emerging from wide grassy valleys carved by glacial activity (Figure 7.1a and 7.1b).
Fertile land is abundant at lower altitudes. The vegetation at lower altitudes includes eucalyptus and pine trees, pasture and garden vegetables whereas the vegetation above 4000 m is restricted to grasses such as the ichu, cactus and some flower species.
Temperature on the Property varies between -3 and 20 degrees celsius ("ºC") with an annual average of approximately 13 ºC. There are only two seasons: the rainy season from November to March along with snowfall during this period, and the dry season from April to October which is also cold.
The Property is located about 10 hours away from Lima by truck with a travel distance of approximately 600 km. Exploration and mining activity can function year-round; however, it is expected that there will be down time during the rainy season because of the poor road conditions. Extreme caution is advised during this period. Figure 6.2 illustrates the route to the Property whereas the travel times, distances and road conditions are listed in Table 7.1.
| | | | |
| --- | --- | --- | --- |
| Route | Distance (km) | Time (hours) | Condition |
| Lima – Chimbote | 440 | 5.75 | Paved road |
| Chimbote – Santa | 11 | 0.25 | Paved road |
| Santa – Estacion Chuquicara | 66 | 1 | Paved road |
| Estación Chuquicara – La Galgada | 30 | 0.5 | Paved road |
| La Galgada – Pallasca | 40 | 2 | Maintained gravel road |
| Pallasca Property | 6 | 0.5 | Maintained gravel road |
The nearest road to the San Markito and Victoria anomalies is approximately 3 km away, therefore, the Phase I exploration was performed using horses and donkeys as the main transport method. Water is not abundant within these areas but is available at higher elevations. Infrastructure improvements such as road, water reserve and electrical lines (if feasible) should be implemented before the Phase II exploration operations.
Hub On AGORACOM / Corporate Profile / Read Release
Tags: #mining, #silver, #smallcapstocks, $TSXV, Barrick Gold Corporation (TSX:ABX), copper, CSE, gold, Peru