THE REGAL PROJECT
B.C.'s Next Premier
Silver, Lead, Zinc, Copper Deposit?
Affinity Metals holds under option, a 100% interest in the Project, located within the northern end of the prolific Kootenay Arc, a highly prospective mineralized trend.
HIGHLIGHTS:
Massive geophysical targets for 2020
Past production
Historical reserves (non-43-101)
Access from Hwy 1 near Revelstoke
Booth Number 2751
——————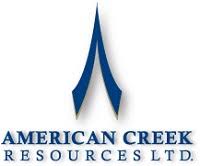 Treaty Creeks' GOLDSTORM zone hosts a conceptual volume of ONE BILLION TONNES rock grading close to one gram per tonne gold and is open to the north, east, and at depth.  
A major drill program is being planned for spring to develop a resource calculation. The focus has been on the gold enriched Goldstorm Zone which is on trend with, and part of, the same geological system as Seabridge Gold's neighboring KSM deposits.
American Creek been selected to do a formal presentation at the conference. The presentation will be held on Tuesday, March 5 at 2:00PM in room #802
Booth Number 2351
———————
HPQ Silicon Resources designs, develops, manufactures and commercializes plasma base processes
The innovative PUREVAP "Quartz Reduction Reactors" (QRR), will permit the One Step transformation of Quartz (SiO2) into High Purity Silicon (Si) at prices that will promote considerable renewable energy potential.
Booth Number 2145
---

High Grade Flake Graphite
Lomiko hosts high-grade graphite at its La Loutre Property in Quebec. The company is working toward a Pre-Economic Assessment (PEA) that will increase its current indicated resource of 4.1 Mt of 6.5% Cg to over 10 Mt of 10%+ Cg in order to supply and develop graphite materials for the green economy.
Booth Number 2547
---
River Valley Project is North America's Largest Undeveloped Primary Platinum Group Metals (PGM) Deposit
Highlights:
2.9 Million Ounces Palladium Equivalent in Measured plus indicated including an additional 1.1 Million Ounces Palladium Equivalent in Inferred
Positive PEA showing open pit potential with a life of mine of 14 years and annual average payable Palladium Equivalent production of 119,00 ounces
Life of mine average operating cash costs of US$709/Oz.
World class metallurgical facilities 100 km's from project
To date the deepest drill hole was <600m, significant potential for more ounces located at depth
Average drill depth is 220 metres
Booth Number 2619B
Tags: #exploration, #mining, #silver, gold, mining stocks, PDAC 2020, stocks, tsx